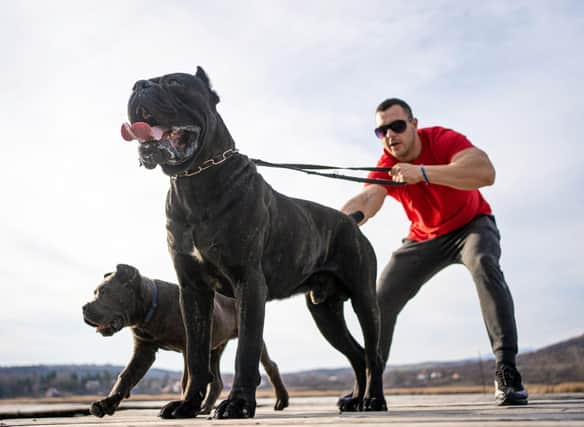 Strongest Dogs: These are the 10 most strong breeds of adorable dog in the world - including the loving Rottweiler 🐕
These dog breeds are the muscle-bound heavyweights of the pup world and many of them can make great pets.
And the extent of that soaring in demand has been shown by the latest registrations statistics from the UK Kennel Club, up nearly 40 per cent from 250,649 in 2020 to 349,013 in 2021.
There are a whopping 221 different breeds of pedigree dog to choose from, alongside numerous crossbreeds, so there's plenty of thinking to do before you select your family's latest addition.
If you are looking for a pooch that has stamina and strength then there are certain dogs that have been bred to be muscle-bound marvels.
These are the types of dog that can pull a sled loaded with supplies or give the ultimate in canine protection.
Here are the 10 strongest breeds of dog, according to research from the American Kennel Club.