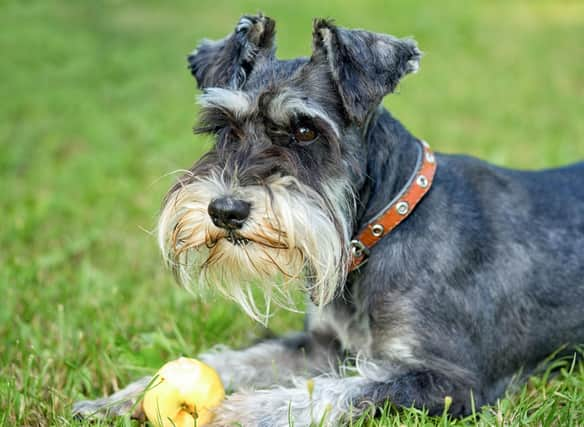 Popular Schnauzer Dog Names: Here are the top 10 dog names for the loving Miniature Schnauzer 🐕
If you're poised to get a new Miniature Schnauzer pup but can't decide what to call it, here's some inspiration from the global family of dog owners.
Published 23rd Nov 2021, 11:43 GMT
Updated 2nd Nov 2023, 10:09 GMT
If you've been thinking about getting a new dog then you're not alone – Kennel Club figures show that the number of people looking for puppies surged in the last few years.
But with 221 different breeds of pedigree dog to choose from, there's plenty of thinking to do before you select your family's latest four-legged addition – whether you want a large dog, family-friendly dog, or crossbreed.
There's even academic guidance to seek out, with Psychologist Stanley Coren's book 'The Intelligence of Dogs' ranking breeds by instincts, obedience, and the ability to adapt.
But even when you've settled on a type of dog, there's still the tricky task of choosing a name.
If you've opted for an adorable Miniature Schnauzer then personalised gift site yappy.com can help – they've surveyed thousands of their customers to come up with the most popular names people choose for their loveable Miniature Schnauzer.
Here are their top 10 Miniature Schnauzer names.