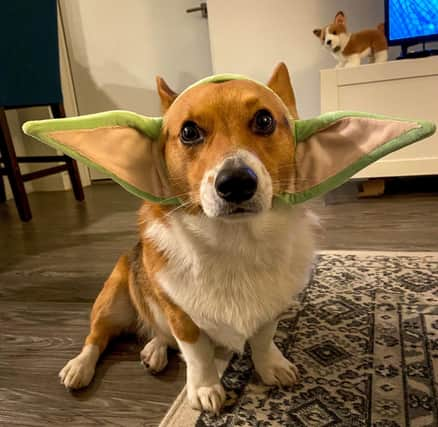 Dogs Of Star Wars: These are the 10 most popular Star Wars names for adorable dogs - including Yoda 🐕
It's one of the most popular film franchises of all time and there are no shortage of dog-owning Star Wars fans – as these popular pet names show.
Today is May the Fourth (be with you), which is now the date for an international celebration of everything to do with the Star Wars films and television spinoffs.
To celebrate we thought we'd look at the most popular dog names inspired by the sci-fi franchaise, whether it's 'Chew-bark-er', or 'Dog Vader' (neither of which, sadly, make the top 10).
Pet insurance provider, Animal Friends, who have more than a million animals on their books, have analysed their internal data to see just how many British pets have a Star Wars-inspired name, and which prove to be the most popular.
And while some will be no surpise – with the likes of Yoda and Chewie making an appearance – Force fans might be shocked to see some of the notable absences, including Grogu, Jabba and Skywalker.
Here's which names made the cut.