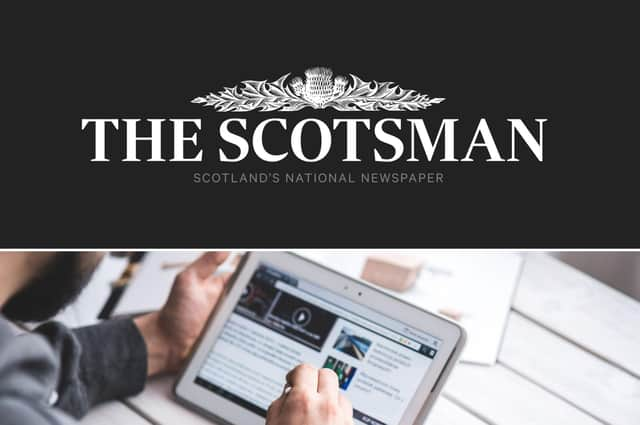 Do you know someone who loves to keep track of all the latest news and issues in Scotland?
Then this gift could be right up their street - a subscription to The Scotsman website.
By gifting a subscription you will be giving the recipient unlimited access to all of The Scotsman's great digital content which includes news, exclusive features, expert analysis daily puzzles and agenda-setting opinion.
There are three main gifting options available.
Option one is Gift Digital which gives users 12 months' of unlimited access to the website, daily puzzles and 70 per cent fewer adverts, making for a better reading experience. This is priced at £89.90.
Or you may decide to buy someone our most popular package - Gift Digital+ - which includes all of the above and also access to the digital edition of the newspaper via our app. This costs £99.90 and lasts for 12 months.
Maybe you know someone who is mad about local sport. If that's the case then our Sports gift package could be for them.
This package gives the recipient unlimited access to all our online news and sport content – everything we have on our website.
By gifting a subscription you will also be supporting Scottish journalim so we can keep bringing you the stories that matter to the nation.
To find out more or to gift a subscription to someone special this Christmas visit our subscription gift page where you will find full terms and conditions.