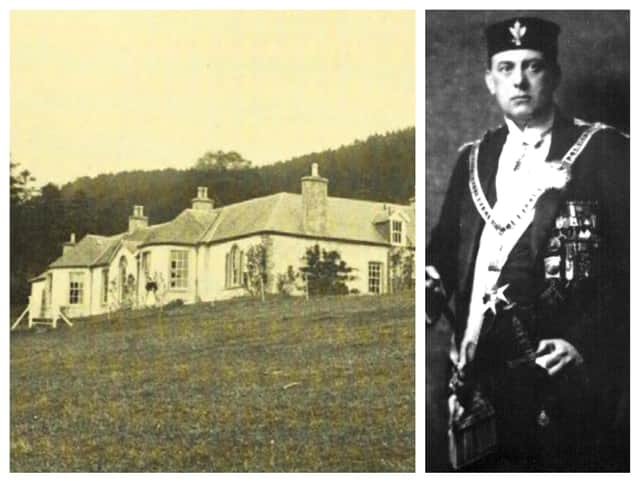 An archive picture of Boleskine House before the fire and Aleister Crowley, the occultist who formerly owned the property.
Boleskine House near Foyers has remained out of bounds given its unsafe state but a group of people tried to get int the property over the weekend and smashed in the front door, including the lock.
A statement by the Boleskine House Foundation, which now owns the property, said: "We would like to remind everyone that the house is in a dangerous and hazardous condition and that entry is not permitted at this time."
The 18th Century house, on the south west banks of Loch Ness burned down on July 31 last year - the second devastating blaze at the property in four years.
Last year, the property was bought over by the Boleskine House Foundation with plans in motion to turn it into a 'wellness retreat' for locals and followers of occultist Aleister Crowley .
However, the restoration bill has now spiralled give the fire damage at the property.
Crowley bought Boleskine House in 1900 and conducted various black magic rituals at the property including a six-month long experiment to raise his Guardian Angel.
It was later owned by Led Zepellin guitar hero Jimmy Page.