Scott Reid passions: Larging it up for 1980s - the decade that can't be topped
First job, first car, first shoulder pads. The Eighties are my favourite decade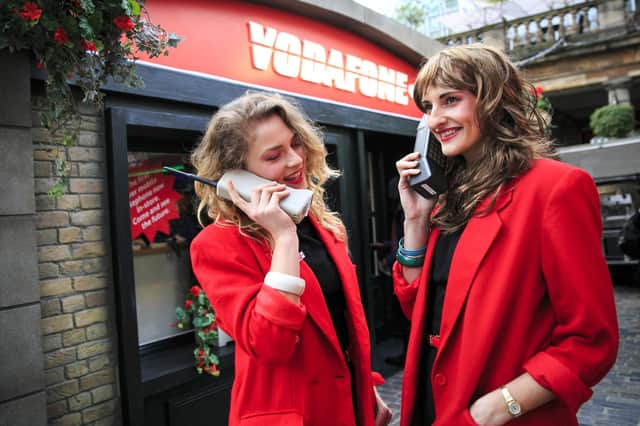 If the 1970s is the decade that style forgot, then the 80s is the decade when style and pretty much everything was taken to excess.
And it wasn't just the hairdos and shoulder pads that went extreme. Think about the motors of the period – longer, sleeker, flashier, faster – as long as you were a Loadsamoney yuppie and could afford the latest Porsche or Beemer. Some of us had to make do with a not-so-rapid Fiat Uno.
Then there were the gadgets and gizmos of the era. The 1980s ushered in the mobile phone, and boy were the first ones ludicrously big and ludicrously expensive. Likewise, the video cassette recorders that became a must-have for every home, whether VHS or Betamax. Large, clunky and impossible to programme.
And no sitting room of the period would be complete without a hi-fi stack system - all shiny metal fronted with flashing LEDs and graphic equalizer. The ideal audio set-up on which to spin the latest release from Wham, Culture Club or Duran, Duran. Well-heeled music fans could even get their hands on one of those new-fangled compact disc players. The high street also took on a new look in the 80s, with every gleaming shopping centre housing must-visit chains such as Athena, Dixons and Our Price.
The decade you dote on will always depend upon your age, but for me those rose-tinted glasses will be forever focused on the 1980s. First job, first car, first credit card, first pair of shoulder pads.
So, it's time to jump in the old time machine and set the controls for peak 80s, and on that measure it has to be 1988 – a year that saw the UK's first female prime minister, Margaret Thatcher, become the longest-serving PM of the 20th century. However, I have chosen that particular year not for that historic reason. No, 1988 has significance for me as it was the final year before a certain Tim Berners-Lee (now knighted) implemented the first successful communication between a hypertext transfer protocol (HTTP) client and server via the internet – a seemingly mundane event that ushered in the World Wide Web and the beginning of the end of, well pretty much everything, as far as this curmudgeon is concerned.
Scott Reid is a business journalist at The Scotsman
Comments
 0 comments
Want to join the conversation? Please or to comment on this article.