The carriage which ran on the West Highland Line to Fort William and Mallaig until 1968 has been refurbished for the Strathspey Railway to run on its ten-mile route through the Cairngorms.
The observation car is due to start operating on Good Friday – 7 April – attached to trains running on the heritage line between Aviemore and Broomhill.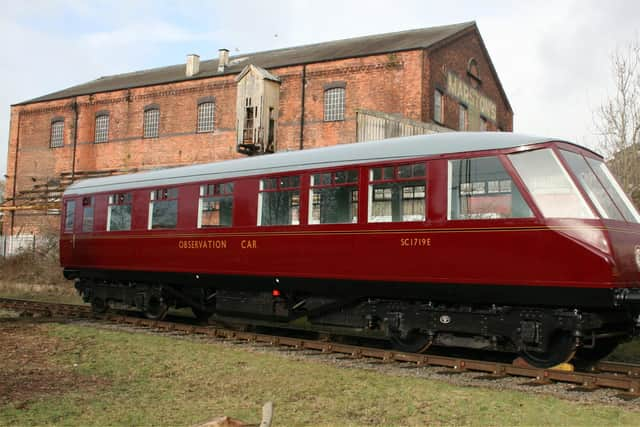 Known as a "beaver tail" because of its shape, the carriage with windows on three sides was one of two built in 1937 for the London and North Eastern Railway's prestigious Coronation express service between Edinburgh and London. It was remodelled in 1959 by British Rail with larger end windows to improve the views.
Strathspey Railway operations manager Kieran Murray said: "This is a unique opportunity for the Strathspey railway to re-create history again – visitors will have the chance to see the beautiful Highland scenery through panoramic windows.
"The beaver tail is being launched into traffic on 7 April at our mixed traction gala, where all our engines, big and small, steam and diesel, will be running together as part of an intensive timetable over four days. From that day on, the beaver tail will be on our service train throughout the season."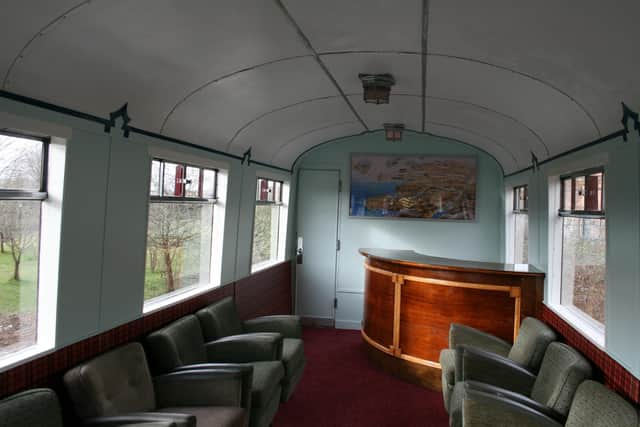 The coach is due to arrive at the Strathspey Railway in Boat of Garten on Monday before running to its carriage sheds in Aviemore.
It has been restored by engineering firm Nemesis Rail in Burton upon Trent in Staffordshire.
Managing director Martin Sargent said: "We are carrying out overhaul work on the last vehicle that was in service on those trains. The vehicle has undergone overhaul and repairs to return it to the way it was when it operated in the West Highlands from the 1950s."