Historic curling club heads for clean sweep at auction
A good shot on the broom always has its rewards for curlers.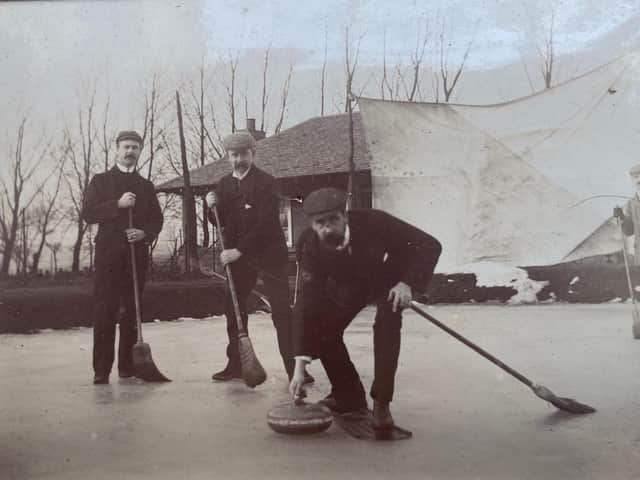 Now, one of the oldest curling clubs in the world is set to raise thousands of pounds at auction after a big spring clean of its clubhouse.
Partick Curling Club, which was founded in 1842, has offered up the largest single collection of curling stones ever to go under the hammer after it put its headquarters in Glasgow's Victoria Park in order.
The outdoor stones, made from the finest granite, are expected to raise around 7,000 at auction. They form the largest single collection ever to go under the hammer. PIC: Contributed.
A total of 125 stones will go to McTear's Sporting Medals and Trophies Auction in Glasgow this month with the sale due to raise more than £7000.
Pat Shaw, past president of Partick Curling Club, said: "The stones have been with the Club for over a hundred years and we feel the time is right for some new curlers to get some enjoyment from them."
Mr Shaw added: "They are all outdoor stones so with all these changing weather patterns it may be a while before the new owners can get the opportunity to use them."
Partick Curling Club is one of the oldest in the world with players first meeting in 1842. PIC: Contributed.
Partick Curling Club joined the Royal Caledonian Curling Club (RCCC) in 1842. In 1900, the clubhouse was gifted to the club by Baillie William Kennedy with three rinks given by his two brothers.
Mr Shaw added: "Two of the rinks were taken over as allotments during the First World War, but, weather permitting, the remaining rink was well-used over the years. The original lockers contained stones which were pressed into use, and a log fire and occasional dram helped to keep everyone warm and in good spirits while they rested from their labours."
James Bruce from McTear's said the Partick stones were "truly historic pieces of sporting equipment" and one of the finest collections ever to come to auction.