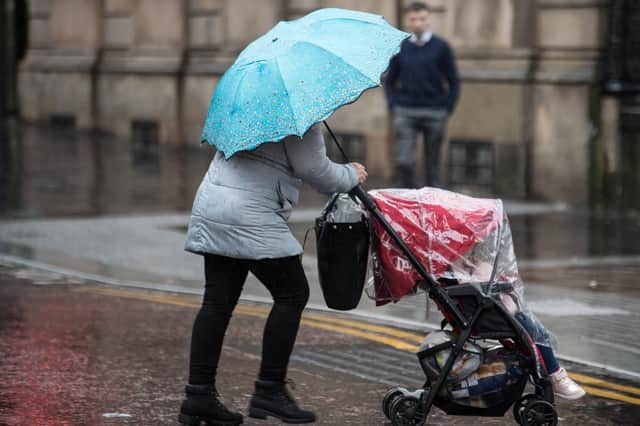 Foods Standards Scotland (FSS) is encouraging more people to take vitamin D supplements, after a survey showed that just five per cent of Scots are aware of how much of the vitamin they are recommended to take each day.
It the only vitamin which cannot be obtained through a healthy diet by most people. While it is present in some foods, it is difficult to eat enough to get a sufficient dose.
The main source of vitamin D is through sunlight, but between October and March in Scotland there is not enough of the right kind of sunlight to provide this.
A recent survey of 1,500 people in Scotland commissioned by FSS found that 39 per cent of adults were unaware of the recommendation to take vitamin D supplements in winter, and 58 per cent said they did not take any.
The recommended daily dose is ten micrograms.
"Our advice would always be that you should be able to get all the vitamins and minerals that you need from a healthy balanced diet, except vitamin D, because the main source is production through sunlight," said Dr Gillian Purdon, Head of Nutrition Science and Policy at Food Standards Scotland.
"So it's challenging – not impossible, but quite difficult to meet the recommendations through diet alone so that's why we would recommend taking a vitamin D supplement through the winter."
Dr Purdon said that while vitamin D supplements are advised every winter, she is concerned the situation is worse this year due to the Covid-19 lockdown.
"It's been worse this year because of lockdown and people have spent more time indoors, it's been a slightly different situation so I think it's just accentuated it," she said.
"People have spent less time abroad as well. Going abroad on holiday can be one thing that helps people to synthesise a bit more vitamin D, and most people haven't been away.
"There's just been a lot a lot of different factors that have meant that it's more important this year to try and get the message out to people to try and take the supplements."
She added: "The results from the poll indicated that the majority of people don't ever take a supplement.
"There's obviously a lack of knowledge around the advice around vitamin D, and also a lack of people actually responding to that in terms of taking a vitamin D supplement through the winter months.
"The advice says we all should do that for muscle and bone health, that's all people living in Scotland, because through the winter months we can't make any vitamin D from sunlight.
Some groups in society are advised to take a vitamin D supplement all year round, including people of ethnic minorities with darker skin, pregnant women, children under five or those who cover up there skin or don't often go outside.
There have been some reports of links between vitamin D and protection from Covid-19, and the NHS provides free vitamin D supplements to those at high risk from the virus.
There is not enough evidence of a link yet, said Dr Purdon, but it is something which is being investigated.
A message from the Editor:
Thank you for reading this article. We're more reliant on your support than ever as the shift in consumer habits brought about by coronavirus impacts our advertisers.
If you haven't already, please consider supporting our trusted, fact-checked journalism by taking out a digital subscription.