The National Care Service (NCS) would bring adult social care – and potentially other areas such as children's and drug and alcohol services – under one national body set up in a similar way to the NHS.
Concerns have been raised by opposition parties, trade unions and other groups about what they say is a lack of clarity on the face of the National Care Service (Scotland) Bill, which instead will rely on a "co-design" process to create the NCS after the legislation has passed.
The Scottish Government has said the process will see engagement with stakeholders used to devise the detailed functions of the service, with plans laid before Parliament as secondary legislation as opposed to being provisions in a Bill. This means MSPs can only accept or reject what ministers are proposing, rather than being able to make amendments.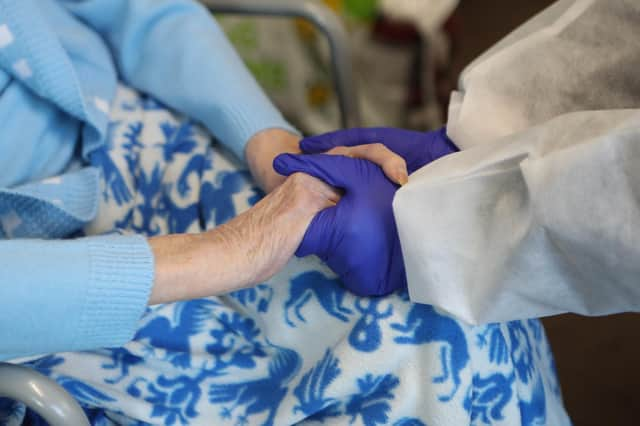 On Friday, a report from the delegated powers and law reform committee – backed by all opposition members of the panel – said the Bill would not allow for adequate parliamentary scrutiny, and would set a "dangerous precedent".
The document said: "The committee does not believe the Bill should progress in its current form. This follows our consideration of the evidence received and of the Bill and Bill documents as introduced.
"The committee is concerned there is insufficient detail on the face of the Bill and within the Bill documents to allow for meaningful parliamentary scrutiny.
"Given the far-reaching nature of the proposed reforms, the committee is mindful there is a real risk of letting down those the Bill is intended to help by allowing Scottish Government ministers to use delegated powers instead of primary legislation to introduce core and, as yet, unknown provisions."
The report went on to say the committee was unable to report on the delegated powers in the Bill, adding the Scottish Government should "revisit its approach to this legislation".
SNP MSPs on the committee dissented against the report, with Bill Kidd and Jenni Minto saying in a minority statement attached to the report: "We note that the concept of co-design is a new approach and the reasons that the Scottish Government has set out to justify its use in this instance."
Labour social care spokesman Paul O'Kane said the report was "damning", and "lays bare the fatal flaws" in the Bill.