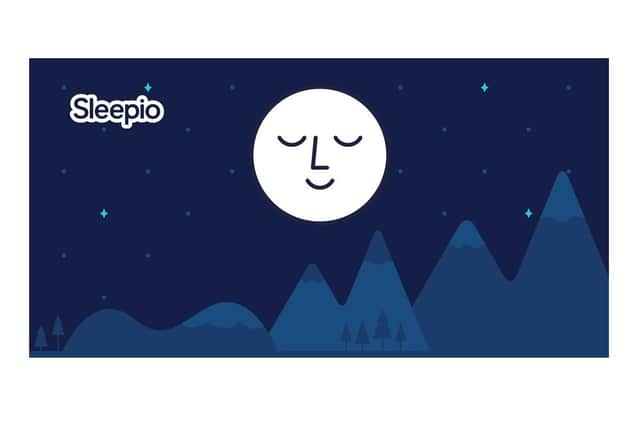 Scotland is the first nation in the world to offer free digital treatments for insomnia and anxiety to every adult
A new insomnia app called Sleepio ® is available for free on the NHS as part of NHS Scotland's computerised Cognitive Behavioural Therapy (cCBT) service.
Big Health Co-Founder and Chief Scientist, Scot Professor Colin Espie, said: "Poor sleep is a long-standing problems for many people in Scotland. From the aftermath of the pandemic to the cost–of-living-crisis, or even other worldwide events, the on-going challenges of the last few years have introduced new worries and pressures that place additional strain on our mental health."
Colin explains: "Sleepio is fully automated and accessible online, with no waiting time. This means more people can access digital medicine that's clinically proven and backed by real-world evidence, whenever and wherever they wish.
"We're proud to be working with NHS Scotland, Scottish Government to provide this community with access to safe, effective, non-drug treatments for insomnia through Sleepio."
Recent clinical guidelines published by the National Institute for Health and Care Excellence (NICE) have recommended Sleepio as an effective first-line digital treatment for insomnia, to be considered before the prescription of sleeping pills or sleep hygiene [i]. Sleepio is the world's first-ever digital therapeutic to achieve NICE approval.
Digital CBT treatment can provide support to all adults including even the most hard-to-reach patients, offering a safe and effective alternative to medication that can be started immediately without prescription.
Scotland is the first of the four UK Nations to make highly personalised, round-the-clock, Digital CBT available for all residents.
Designed by leading clinical experts, the treatments are among the world's most evidenced digital mental health therapies; Trials have shown 76 percent of patients who used Sleepio achieved clinically significant sleep improvements [iii].
Although referrals can be made by GPs and other clinicians, it's also now possible to self-refer if individuals are unable to visit their GP but feel that help with insomnia would be beneficial.