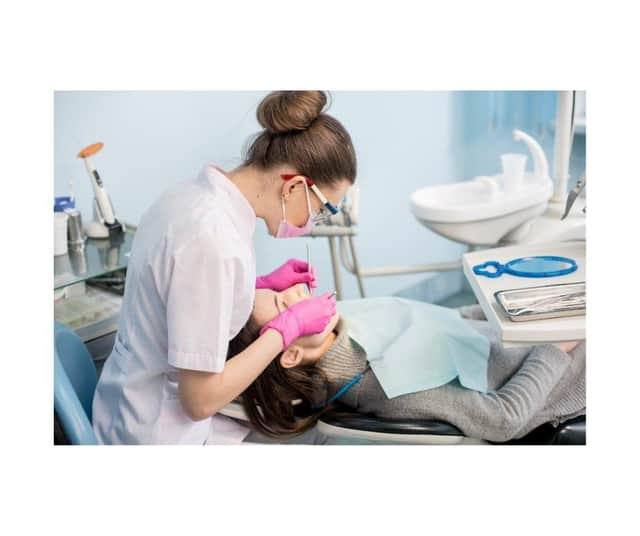 Dentists fears over public health emergency
The latest development comes amid warnings of a looming health emergency with the British Dental Association (BDA) the trade union for dentists, latest poll showing that over 70 per cent of practices report they can only remain financially sustainable for three months or less - and only one in five believe they can only survive the month.
More than three-quarters of dentists will receive no support from government support schemes for the self-employed, with hundreds of BDA members reaching out to their MPs in recent days.
The stark message to the government calls for urgent action to be taken or dental practices across the country will not recover from the Covid-19 crisis.
Mick Armstrong, BDA chairman has warned of people taking 'matters into their own hands' and resorting to 'DIY dentistry' unless the government takes rapid action.
Fleur Anderson, Labour MP for Putney, Roehampton and Southfields, has led efforts in parliament and penned the letter signed by the 101 MPs to the Chancellor Rishi Sunak.
It read: "Dentists across the country are deeply concerned they will not resurface once this crisis has abated.
"New evidence suggests that over three-quarters of dentists will receive no support from Government support schemes.
"In particular, many self-employed dentists earned just above the £50,000 threshold for support through the Self-Employed Income Support Scheme (SEISS).
"Dental practices are also not eligible for business rates relief and many do not qualify for a small business grant.
"This has left Dentists with no option but to apply for a Coronavirus Business Interruption Loan (CBIL).
"However, over 9 per cent of applicants were unable to secure credit.
"While some will get support from the NHS (which in many cases will not come close to covering their losses) those in private practices will not be able to access financial help."
BDA Chairman Mick Armstrong said dentists across the country are grateful for the clear message coming from MPs of all parties. He said: "The Chancellor's deal has left the UK's dental services dangerously exposed.
"Dedicated health professionals aren't looking for special treatment.
"We just need the same support that's been given to our neighbours on the high street.
"Failure to act will only jeopardise the care millions of patients depend on."
Last month dentists in Scotland were ordered to stop face-to-face appointments immediately amid concerns over the spread of coronavirus - aerosol generating procedures (AGPs) had been suspended earlier. This meant they are unable to provide routine fillings, dental hygiene treatment, root canals, denture work, surgical extractions and exams for older patients, those with underlying health conditions or pregnant women.
Scottish Liberal Democrats, MP Christine Jardine was one of those to sign the letter to the Chancellor.
She said: "The plight facing our dentists is typical of so many across the country with this sector and many others who are falling through the cracks in what is a scheme that was supposed to protect them in the national crisis.
"It is completely unacceptable that so many people are finding that there is no help for them and they are now facing extreme financial hardship through no fault of their own.
"I completely support the BDA in this and have already written to the government calling on them to raise the £50,000 threshold for support, to intervene to ensure access to the Coronavirus Business Interuption Loan and to extend business rates relief to all businesses. Something must be done to help the dentists."