Mass test general population to avoid another lockdown, says Tony Blair
A mass testing regime is essential to avoid the need for another lockdown, Tony Blair has said.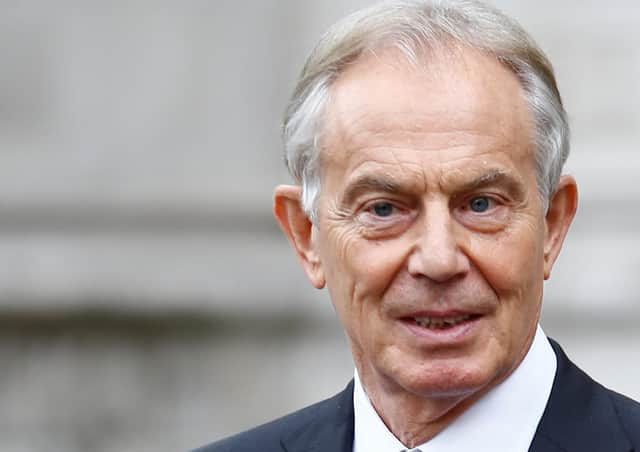 Without a vaccine or an effective treatment, mass testing is the only way to control the spread of Covid-19, the former prime minister said.
Meanwhile, Dr David Nabarro, the World Health Organisation's special envoy on Covid-19, warned that if Test and Trace is "not done properly, then you get very bad surges occurring".
Simon Clarke, minister for regional growth and local government, said the programme was "delivering" but "there's always more to do".
Mr Blair said: "On some estimates 70 per cent of people with the disease are asymptomatic, so if you are only testing people with symptoms you are losing the majority of people from your testing strategy.
"From the very beginning, mass testing has been the only thing that gets you through this, avoids the severity of the very blunt instrument of lockdown and gets you to a place where you can more or less get your economy moving whilst containing the disease."
He praised the government for increasing testing availability but said more needs to be done, including making sure the existing capacity is actually used.
His comments come as a scientist behind one of the rapid new Covid-19 tests - which promise results in 90 minutes - said that mass testing the public for Covid-19 could lead to the rest of society being able to reopen - including sports grounds and theatres.
Gordon Sanghera, chief executive of Oxford Nanopore Technologies, said that mass testing could lead to the introduction of health passports which would allow people who test negative for Covid-19 "access all areas".
But Dr Nabarro warned that the virus "is not going away" and will "multiply, multiply and multiply", given the chance.
"This virus is capable of surging back really quickly, and is actually doing so in most countries where there's been success and getting it under control," he told the BBC's Today programme.
"And as it surges back the way you stop outbreaks developing is through having well-functioning contact tracing linked to testing with isolating people who have got symptoms or who've been in contact. If we can do that and do it well, then the surges are kept really small. They're dealt with quickly and life can go on.
"If on the other hand, the testing and tracing and isolation is not done properly then you get very bad surges occurring. And this will lead to economic challenges."
Researchers from UCL and the London School of Hygiene and Tropical Medicine found that "with increased levels of testing... and effective contact tracing and isolation, an epidemic rebound might be prevented".
But in a worst-case scenario, a second wave could be 2.3 times higher than the first.
Want to join the conversation? Please or to comment on this article.