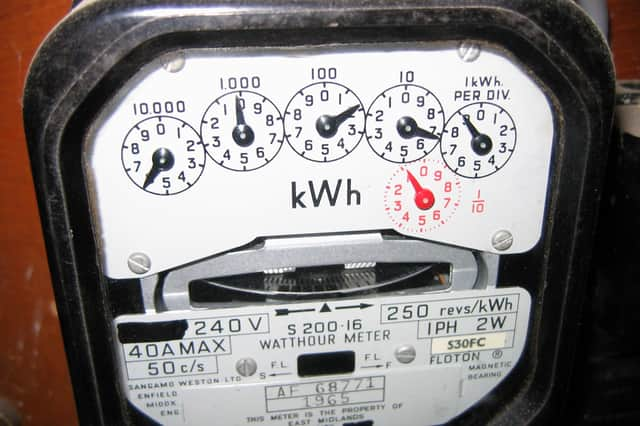 SMS has been at the forefront of the roll-out of new smart meters to replace older non-connected devices, like the one above, though the government-backed programme has faced delays.
In a Covid-19 update to investors, the firm said it would continue to provide full emergency field support and maintain its "extensive" IT infrastructure which supports its existing meter and data asset base.
SMS has been at the forefront of the rollout of new smart meters to replace older non-connected devices though the government-backed programme has faced delays.
The firm said it had closed all its offices and warehouses, except for activities required to support emergency field work and IT infrastructure which cannot be conducted remotely. A majority of its workforce will work and support customers from home.
The group added: "SMS has also introduced increased protection measures to ensure the health and wellbeing of its staff, supply chain, customers and their consumers.
"This includes the establishment of Covid-19 risk assessment procedures, the distributing of extra personal protection equipment and strict social distancing guidelines for all field and office-based employees who continue to work.
"The situation is evolving rapidly and whilst the impact on the short-term financial performance of the business cannot be accurately quantified at this time, the combination of the group's robust balance sheet, high-quality, index-linked recurring revenue streams and a contracted order book of circa two million smart meters ensures that the longer-term impact on the group will be minimal."
Chief executive Alan Foy said: "The welfare of our employees and customers is paramount. We therefore have taken these measures to mitigate the impact of Covid-19 as much as possible.
"These are very difficult circumstances for everyone, but we believe that the fundamental strengths and strategy of our business will deliver success in the medium and long term."
Established in 1995, SMS installs and operates gas and electricity meters on behalf of major energy companies. It employs some 1,200 people.
The firm recently revealed that it had sold a stake in its customer assets portfolio for £291 million, allowing it to pay off debts and up its annual dividend.
The London-listed company offloaded Crail Meters – a wholly owned subsidiary comprising around 187,000 meter assets – to funds managed by core infrastructure specialist Equitix Investment Management.
The deal, which will see SMS receive £282m, after expenses, will shore up the company's balance sheet and enhance its "long-term, ­sustainable dividend payment policy".