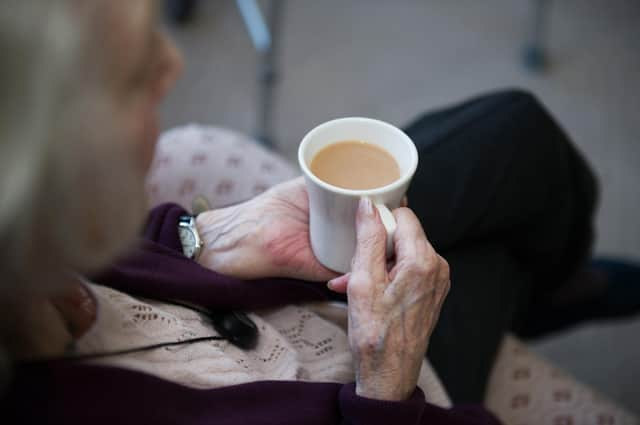 There are fears that the coronavirus could lead to abuse of elderly people.
Hourglass – formerly known as Action on Elder Abuse – has warned of a significant increased risk of abuse as self-isolation takes effect as new data shows 25 per cent of Scots don't believe that 'acts of domestic violence directed towards an older person' count as abuse. For the UK overall the figure is even higher at 34 per cent.
The figures also show that 41 per cent of those surveyed in Scotland felt that 'not attending to an older person's needs in a timely fashion' did not constitute abuse. Again the number was higher at 49 per cent across the UK.
Hourglass believes the coronavirus lockdown measures risk creating a "pressure cooker" environment where abuse and neglect will become more likely and is calling on the Scottish Government to provide emergency funding "as a matter of urgency" to ensure essential charities can continue to provide vital services over the coming months.
The Scottish Government has already announced a £350m package of help for the third sector and local authorities to help them meet demand as a result of coronavirus.
Richard Robinson, CEO of Hourglass, said: "What we have here is a recipe for disaster. Even under the best of circumstances, we know that more than a million older people experience abuse or neglect in the UK every year.
"The findings from our polling indicate that even before coronavirus was a factor - the research was conducted in January and February of this year - a shockingly large proportion of people have a disturbing tolerance for abusive behaviours towards older people.
"We also know that assaults and domestic murders surge by as much as 25 percent during the festive season - a time when the combination of financial strain and family members cooped up in close proximity exerts additional burden on relationships.
"The lockdown measures – necessary as they are for tackling coronavirus – will create a pressure cooker environment for abuse, with vulnerable older people at particular risk."
Hourglass believes that older people are in particular danger from increased isolation as normal safeguards offered by regular day to day contact with the outside world no longer operate. This creates an environment where abuse of older people is more likely to occur, but is harder to spot.
Its 'Growing old in the UK' survey of 2,494 people explored attitudes towards abuse and neglect of older people across the UK, and today the results were described by Dr Margaret Flynn, joint editor of the Journal of Adult Protection, as "shocking".
She added: "The Hourglass data is shocking because cruelty, neglect and extreme hurt at the hands of trusted others is harmful whenever it occurs over the life course.
"If these harmful beliefs are allowed to persist, then the abuse of older people will continue and those responsible will not be held to account."