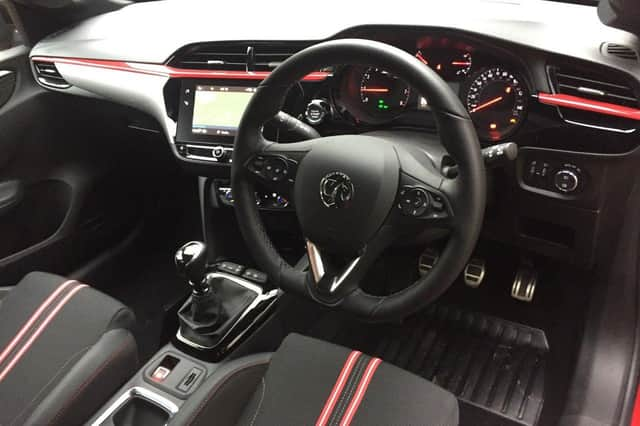 The Covid-19 outbreak and social distancing measures have reduced the number of visits to car showrooms.
Analysis by online marketplace BuyaCar.co.uk has revealed a sharp increase in "conversions" – the number of cars sold on the site compared with the number of website visitors – with website traffic higher than it was a year ago.
The firm said it was already arranging contactless handover of motors delivered to the homes of people with pre-existing medical conditions who cannot risk going out or meeting anyone.
It comes as the Covid-19 outbreak and social distancing measures have reduced the number of visits to car showrooms.
On Wednesday, Evans Halshaw and Stratstone owner Pendragon saw its shares slump to their lowest level in nearly 11 years after posting an annual loss and warning the virus outbreak is set to see customers stay away from showrooms.
BuyaCar.co.uk has sold more than 20,000 cars on behalf of dealers. Cazoo recently passed the 1,000 sales mark in its first three months, while Cinch and Heycar are about to be joined in the online motor retail market by Carzam. Meanwhile, sector heavyweight Peter Vardy this week announced that it would make its online sales platform available to dealers that have so far not moved to selling on the internet.
Andy Oldham, chief executive of BuyaCar.co.uk, said: "While consumers, car makers and dealers all face the biggest challenge of our lifetimes it is fortunate that they are served by a rapidly expanding and innovative online car marketplace sector that has already been proven to work.
"We have already arranged contactless handovers to vulnerable customers who don't want to risk meeting a delivery driver, in response to enquiries from people with pre-existing medical conditions.
"The flexibility of online car sales platforms, along with intelligent delivery solutions, will certainly help many businesses and their customers through the current crisis."
He added: "I welcome the rapid expansion of Britain's online car marketplace, including the increasing number of competitors, because we are all in this together for the good of our suppliers as well as our customers.
"We all have an important part to play in keeping the wheels of our industry turning, while also helping to keep everyone safe."
Many dealers are uploading videos to YouTube and social media channels to show the measures they are taking.