Alister Jack: Lockdown could kill more people than Covid-19 if it goes on too long
Poverty kills, said Alister Jack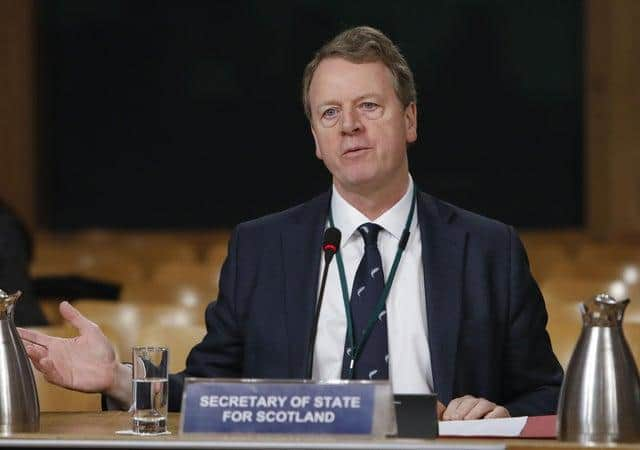 Secretary of State Alister Jack
Poverty caused by a 'broken economy' could kill more people than Covid-19 if the lockdown goes on too long, Secretary of State Alister Jack has warned.
While the priority must be to protect lives, the government must also protect livelihoods, he told the BBC's Good Morning Scotland.
"If we stay in lockdown for too long, the damage to the economy will then damage livelihoods. I would hate it if we came out the other side and the poverty that came from a broken economy killed more people than Covid-19," he said.
"We do know from previous analysis of recessions and depressions that poverty kills."
Mr Jack said that now is 'not the time' for a discussion about how long the lockdown will last.
He spoke in response to a question about Sir Keir Starmer, who this week called for a government strategy for getting businesses and schools out of lockdown so people could see 'light at the end of the tunnel'.
"SAGE (Scientific Advisory Group for Emergencies) will come forward with a report at the end of the month and hopefully the report will show that the measures have worked and at that time we can start to talk about the methodology of coming out of lockdown, but this is not the time to do it," he said.
The Secretary of State added that Scotland must be 'in lockstep' with the rest of the UK on coming out of the lockdown.
"I see many similarities between what's happening in the Highlands and what's happening in Cornwall, and I don't think the stats are much different between Edinburgh or Newcastle," he said.
National Clinical Director Jason Leitch said yesterday that he would advise the First Minister to diverge from the rest of the UK when coming out of lockdown if it was in the nation's interest.
"I think as we come out of the curve there may be some differences," he said.
"Orkney looks quite different from Oxford Street. It's important to do what applies in your context."
Mr Jack was the third UK Cabinet member to self-isolate due to coronavirus symptoms.
He insisted that he practised social distancing when in Westminster, that he had been in Boris Johnson's orbit for 'about a minute' when photographed close to him before PMQs.
"Westminster has a lot of door handles and a lot of people, and definitely a lot of coronavirus was spread," he said.