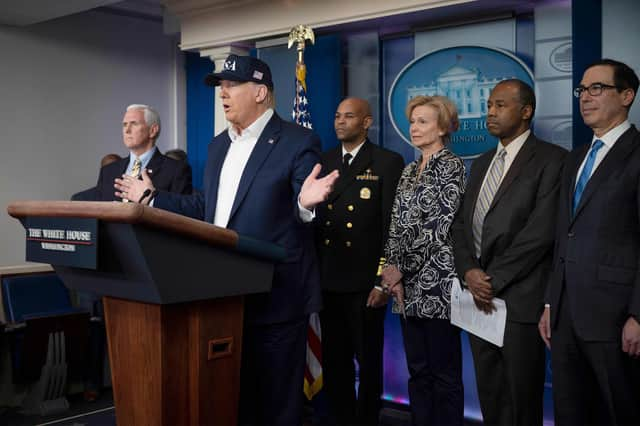 US President Donald Trump has been tested for Coronavirus after coming into contact with a sufferer who was part of a delegation he welcomed from Brazil.
Mr Trump was tested after welcoming a delegation from Brazil to his Mar-A-Largo golf resort in Florida.
Some of the group have since tested positive for the virus, including Fabio Wajngarten, an aide to the Brazilian president who was pictured standing next to Mr Trump.
The US president has since been given the all clear by the White House doctor.
"This evening I received confirmation that the test is negative," Sean Conley said in a statement on Saturday night.
Meanwhile, it was annouced that the US is to extend its European coronavirus travel ban to include the UK and Republic of Ireland.
The ban will begin at midnight EST on Monday (04:00 GMT Tuesday), Vice-President Mike Pence announced.
President Trump's travel ban on 26 European countries - members of the Schengen free movement zone - came into force on Saturday.
Mr Pence also announced that free coronavirus testing would be provided for every American.