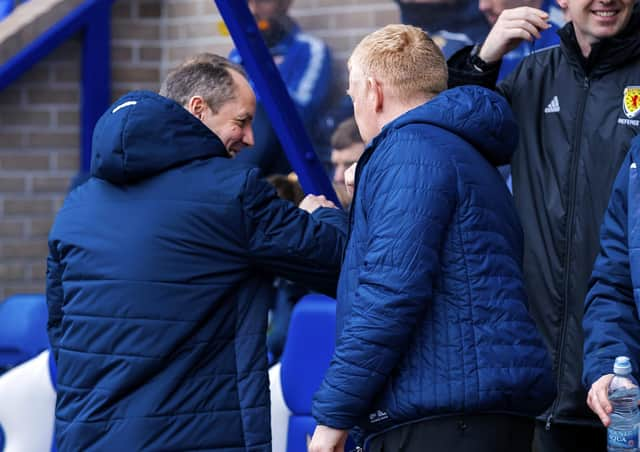 I've been doing the 'Ebola-elbow-bump' since Friday morning. I had started with the 'Wuhan-toe-tap' but kicked a vulnerable constituent square in the shins and decided to switch to the elbow.
I'm washing like a surgeon several times a day and my hands are now red raw and chapped from the cheap hand soap in our family bathroom.
The changes I am making in my own day-to-day life have caused me to see the world in a different way. That view is tinged with some ­anxiety, ­certainly, and more than a small degree of vigilance but the thing that surprises me most is the sheer number of people that I get to meet in the course of my job.
Until now I never really thought about the ­massive transfer of viruses and bacteria that goes on in the offices of elected representatives the planet over, every single day.
As politicians, we have the potential to become super-spreaders in the coronavirus pandemic. All told, I counted 53 opportunities to shake hands on Friday alone.
That consisted of nine appointments in my surgery and 44 conversations on doorsteps in my evening canvassing session, and that's just one day in the constituency. When we get to Holyrood on ­Tuesdays, Wednesdays and Thursdays, the infection possibilities are endless.
We congregate in Edinburgh but travel here from every corner of Scotland and do so through the miniature outbreaks that might already be taking hold in our own regions.
Before we even enter the building, there's the two-factor-identification process which relies on you resting your index finger on an LED-lit mirror for about 10 seconds before you can get in.
There's hand gel at the door beyond the gate, sure, but the thought of what might have climbed on to you from that little blue surface stays with you for most of the day.
Then there are the meetings; fellow MSPs and parliamentary staff that you might meet queueing for coffee; lobbyists and charity reps who've booked to see you about a Bill you're involved with; and the friendly radio journalist who needs a 30-second clip from you about the morning's ­headlines.
The day would normally be an ­endless stream of handshakes, rides in the lift and don't even ask about the delightful bowl of root vegetable crisps in the MSP coffee room which sustains MSPs all afternoon, totally uncovered and completely open to double-dippers.
Because of the realities described above, there has been talk of suspending both our parliaments for the duration. While there may be a clinical argument for that, I'm glad that parliamentary authorities seem to be resisting it.
Society must plough on. Laws still need to be made and governments challenged. If the virus precipitates an economic slowdown, then the vulnerable will feel that most and there must be a public policy response to any such downturn.
There is an emerging sense of solidarity around the global efforts to combat the disease. If ever there were a reminder that we are all one global village, then it is in the spread of this new virus.
You can see just how interconnected we have become as a planet in the epidemiology of a disease which started in a Chinese wet-market on New Year's Eve and made it to Shetland on Sunday.
We are now all linked in a planetary vigilance, following the same precautions and learning to live around our unwelcome visitor for however long it may last. Hygiene is essential, but life must go on, so I've a feeling I'll be bumping elbows for a good while.
Alex Cole-Hamilton is the Lib Dem MSP for Edinburgh Western.