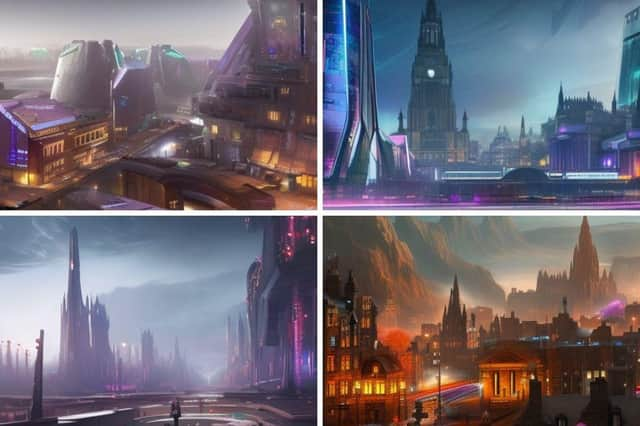 Scotland in the Year 2123: Here's what an Artificial Intelligence thinks Scottish cities will look like in a century
Once the preserve of high-end computers and top secret labs, the world of Artificial Intelligence (AI) is in the process of being democratised, with several websites now offering a glimpse into the future.
It's just one of the challenges – and moral conundrums – arising from the technological advancements that allow computer systems able to perform tasks normally requiring human intelligence.
While ChatGPT allows computers to emulate human language, others allow our smartphones and laptops to become artists, visualising images from descriptions users come up with.
One such website is NightCafe Creator which, as if by magic, will turn your wildest descriptions into pictures in seconds.
For a bit of fun we asked the AI to show us what Scotland's city centres would look like by the year 2123 – and a century of progress produced these eye-popping results.