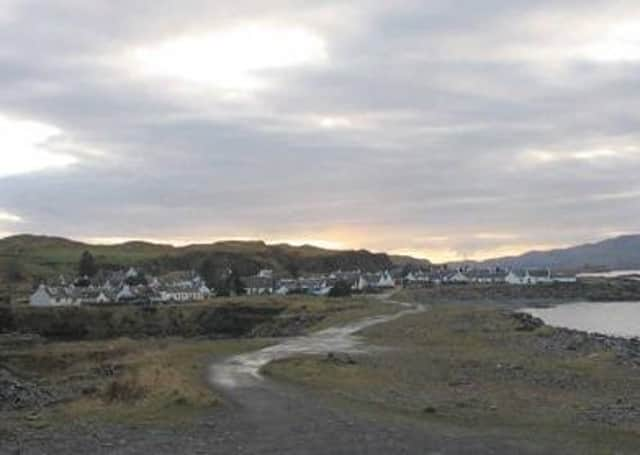 The island of Luing. Picture: Becky Williamson\CC
Luing Primary School on the Isle of Luing, off the coast of Oban, is facing a pupil deficit ahead of the start of the 2020/21 school year in August.
The island is eager to increase the school's enrolment, which is currently seven.
Luing, which has about 200 residents, has been described as an "ideal environment for children and young people to enjoy and grow up in".
Argyll and Bute Council has said it has no plans to close the school if more pupils are not registered by August.
Local councillor Elaine Roberston said: "Luing is a lovely island and, in common with many island communities, needs young families to retain a balanced population and a sustainable future.
"The school is a vital component in sustaining the balance.
"I would encourage young families to move to Luing. It is a beautiful island, close to the mainland, an ideal environment for children and young people to enjoy and grow up in."
One of seven Slate Islands, Luing is 16 miles south of Oban and can be reached by ferry from neighbouring Seil.
The council said: "We have no plans to close any of our schools, including Luing Primary.
"The future success of Argyll and Bute is built on a growing population and this is something the council and its partners are very much focused on.
"Our Rural Growth Deal is one means of securing investment that will see Argyll and Bute lead the way in key sectors like marine science and food and drink.
"We have also recently launched a new website, www.abplace2b.scot, to promote living and working in Argyll and Bute.
"This builds on the very successful #abplace2b which is being used by the council, its partners and members of the public on social media to direct positive national and international attention to Argyll and Bute.
"The website brings together information that anyone wishing to move to Argyll and Bute would want to know, and has links to information on services, schools, jobs and things to do.
"We want to make Argyll and Bute a place people choose to live, learn, work and do business."