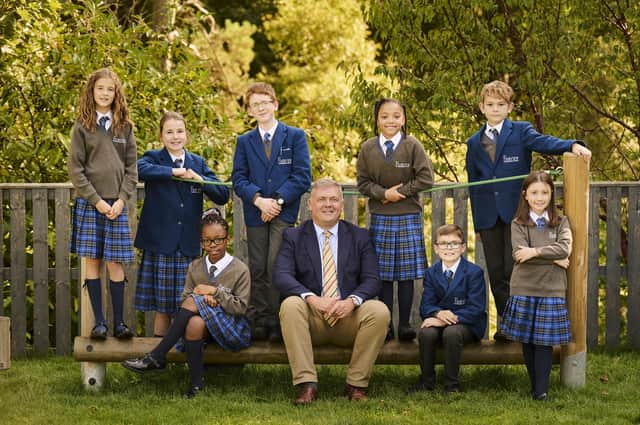 On the afternoon of 20th April 3.30pm to 6.30pm, certified International Baccalaureate (IB) World School, Fairview International School, Bridge of Allan, is opening its doors for its first open day this year.
The open day will be an opportunity for prospective students and families to tour Fairview's campus, explore the latest renovations, meet their faculty of international teachers, hear about the curriculum and scholarship opportunities, talk to students, and discover what it is like to be part of Fairview's family as well as learn about the school's facilities, and values.
Fairview International School, Bridge of Allan offers a holistic learning experience to children aged 5 to 18, through the world-renowned IB learning framework. The IB programme is an internationally recognised qualification with a worldwide standardised curriculum, permitting students to transfer freely from one school to another in any country in the world. The school's mission is to nurture inquiring, knowledgeable and caring young people who will help create a better and more peaceful world through an education system that builds intercultural understanding and respect.
Already certified for delivery of the IB Middle Years Programme (MYP) and Primary Years Programme (PYP), Fairview will soon become the first school in Scotland to offer an uninterrupted continuum of IB learning upon anticipated authorisation for the Diploma Programme (DP) which it plans to begin delivering at the beginning of the 2023/24 academic year.
David Hicks, Fairview International School, Bridge of Allan Headteacher, said: "We are excited to welcome new families and the community onto our campus this Spring. Open days are a fantastic way for prospective students to really get a feel for what Fairview is all about. Alongside a tour of our campus, guests will gain insight into the learning and teaching styles of our school which prioritises the individual and aims to deliver the best possible holistic education. We welcome any questions you may have and look forward to sharing our wonderful community with you."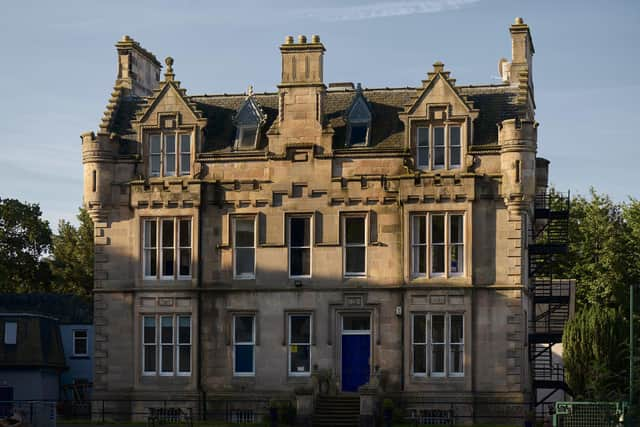 The open day will be a great opportunity to explore the newly refurbished student Diploma Programme (DP) HUB within the Main School Building. The first phase of the new HUB has been designed to provide DP students, aged 16-18, with a space to work and socialise, featuring large dual-aspect event rooms, an open plan kitchen-diner and lounge with a separate study area, and a newly remodelled library. Fairview's DP Hub has been created to encourage senior students to practice independence in preparation for university, further education, and their next steps in life after school. Full renovations are expected to be complete by the start of the new academic year.
Where history meets the future
The main school building is a historical piece of architecture, built in the neo-Jacobean period in the 1860s. However, ongoing updates are taking place inside the traditional frame to install state-of-the-art, modern facilities, and services such as lightening-fast internet access, A/V equipment, interactive screens, sound systems, and more. The open day is a fantastic chance for prospective students and families to get first hand experience of all that Fairview's campus offers.
There has never been a better time to consider an IB education as recent research has found that IB diploma students are three times more likely to enrol in a top 20 HEI than the equivalent A level and 40% more likely than matched A level qualifiers to obtain a first-class or upper second-class honours degree. Fairview is committed to helping every student reach both their personal and academic goals, preparing them not only for further education but for life.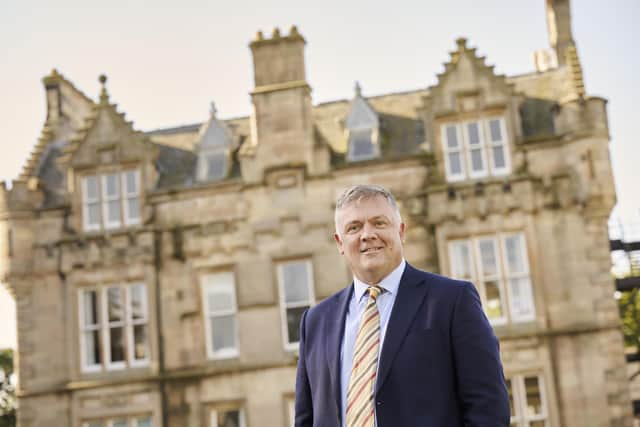 10 per cent discount for early enrolment
Fairview International School Group is known to be among the world's best-performing private schools delivering the IB, with a proven track record of graduates consistently achieving a pass rate of 100 per cent. Fairview Bridge of Allan's global connections and diverse student body, parent community and faculty provide exceptional universal learning opportunities to families based in Central Scotland.
Fairview is offering 10 per cent off tuition fees for students that enrol before 20th June. To find out more or to register for Fairview's open day, contact the admissions team on [email protected].