The jobs have been funded since 2018 and have allowed students vial access to counselling at colleges and universities.
The service was put in place even before the Covid-19 pandemic and the cost-of-living crisis as mental health issues were recognised as having a huge impact on student wellbeing.
The colleges are now asking for Government help to save the service and jobs, with 21 college principals having written to the Scottish Government for help. Funding for the service is only available until July.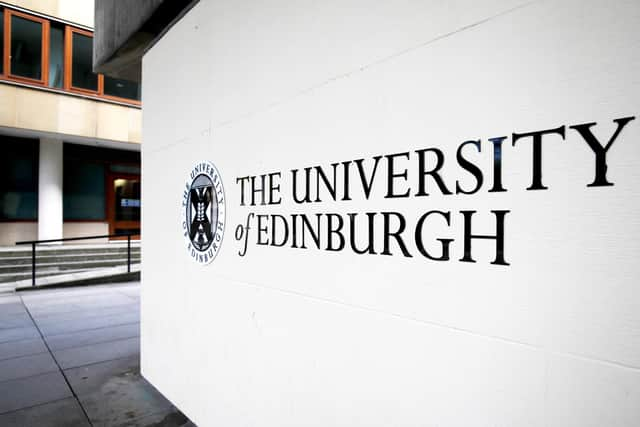 Jon Vincent, principal of Glasgow Clyde College and mental health lead for the college sector, said the risk of potential redundancy for highly skilled counsellors was "very concerning".
He said: "Over the past two years, myself and other college leaders have repeatedly asked the Scottish Government to support the future of this vital service, but funding is only in place until the summer.
"We have recruited counsellors to help save lives on campus, give very vulnerable students support, and be our experts in-house to deal with mental health issues.
"As employers we don't have the money to carry on the service from our own budgets and we need the scheme to receive ongoing funding separately as it has done for the past four years. We also need to give our employees some certainty about whether they are able to stay on.
"Given the worrying number of unwell students counselling helps each year, it seems completely counter intuitive to stop the scheme. We are also keeping demand away from the NHS which is itself struggling to cope with asks for mental health appointments.
"We have now asked the Scottish Government to be clear about whether they are going to continue funding the programme - we need to have some clarity on behalf of our students and staff."
The Mental Health Foundation research published last year, which unveiled the scale of mental health issues for college students in Scotland, found 54 per cent of students reported having moderate, moderately severe, or severe symptoms of depression.
The funding for counsellors to be based in colleges and universities was launched in 2018 by First Minister Nicola Sturgeon, with £20 million in funding committed.
Colleges Scotland has said it had received no assurances from the Scottish Government the scheme was either to be continued, or ended, after asking for clarity on the future of the scheme nearly two years ago.
A Scottish Government spokesperson said: "Over the last three academic years, we have invested more than £11.5m to introduce almost 90 additional counsellors in colleges and universities – over and above what institutions have already provided.
"Despite a very challenging fiscal environment, we have confirmed a further £2m in this academic year to March 2023, and we are committed to additional funding to cover the entirety of the current academic year. No decision has been taken with regard to funding beyond the end of the current academic year."