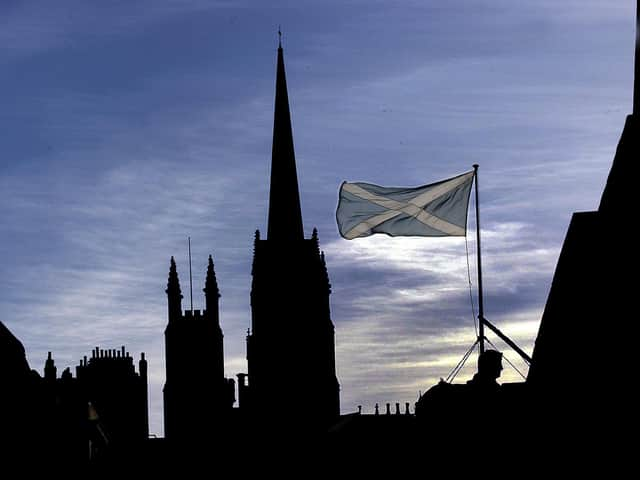 Small Business Britain has been created to bolster the UK's 5.8 million small businesses with support, knowledge and greater access. It has been founded and is led by Michelle Ovens, who brought Small Business Saturday to the UK seven years ago.
Its remit is to "champion, inspire and accelerate small businesses in the UK to foster growth and increased confidence, and change perceptions of success and what it means for a business to provide value, by recognising the connections and opportunities small businesses create in their local communities".
The launch comes alongside publication of the Small Report 2020, which surveyed 1,000-plus firms and their confidence, ambition and challenges. The report – supported by TSB – reveals that the 50 per cent of those in Scotland admitting to a lack of access to finance to keep their firms going was higher than the 42 per cent reported nationwide.
Furthermore, 5 per cent of small Scottish firms say Brexit is affecting the hiring of staff, a lower percentage than the rest of the country, and 16 per cent have a specific digital expert, much lower than the UK rate.
However, 89 per cent of Scottish small firms considered themselves ambitious – in excess of the 86 per cent nationwide.
Ovens said: "It would be easy to think that, amid Making Tax Digital, late payments, mandatory pensions, minimum wage, IR35 and of course Brexit, small businesses feel worn down by the new challenges on their shoulders.
"The Small Report 2020 indicates otherwise… small businesses have every intention of pushing forward, the vast majority consider themselves ambitious and most have at least some focus on growth in the coming year – and for good reason.
"Our mission is to accelerate small business confidence and ensure small businesses are recognised for the incredible value they provide and for the day-to-day impact they have on the lives of everyone.
"The UK remains a phenomenal place to be a small business and the 5.8 million who remain in business in 2019 are a great testament to that.
"The next decade shows no signs of slowing down and we are excited about what these small, courageous, extraordinary businesses and people can achieve."
Catherine Douglas, SME banking director at TSB, said: "There is a significant economic benefit in ensuring small businesses realise productivity gains and it's the responsibility of the financial services sector to ensure this happens. This is a great time to start and run a business in the UK and we're delighted to be supporting Small Business Britain in its ambition to champion and ensure their concerns – and achievements – are heard."