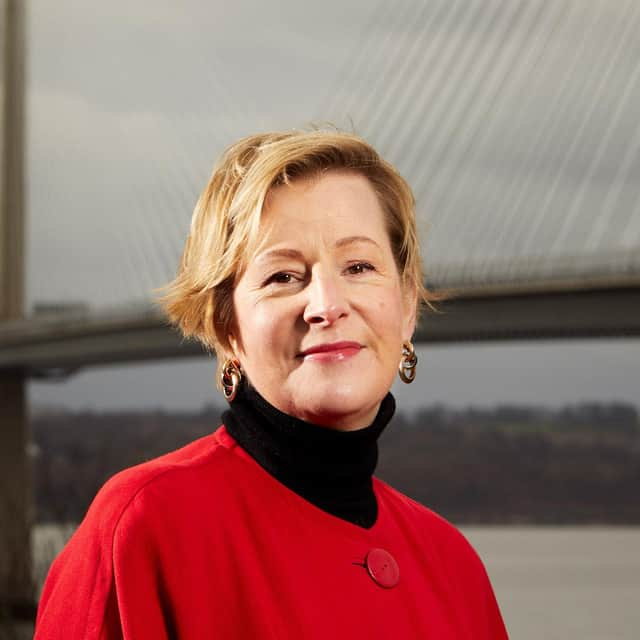 Sara Thiam: "The SCDI Forum is a 'go to' event if you want this small country of ours on the edge of Europe to continue to play a role in the global economy."
All eyes are focused on COP for now but when the circus leaves town, Scotland absolutely needs to get going. The need for us to come together to deliver the future we want has never been more important.
Scotland has been here before and so has SCDI, addressing the fallout from the Great Depression of the 1930s and showing the world what we could do at the Empire Exhibition.
Our 50th annual Forum (in our 90th year) comes at another pivotal moment as we move through pandemic recovery and the EU exit, into a different world. And making better decisions now will create a better future.
Our Forum, which will be held in Edinburgh on the 18th and 19th November, invites Scotland to come together to listen and help shape future thinking on the new National Strategy for Economic Transformation, the new Scottish Innovation Strategy and the new UK Export Strategy.
The SCDI Forum is a 'go to' event if you want this small country of ours on the edge of Europe to continue to play a role in the global economy. It celebrates Scotland's assets – our world class universities, our fantastic built and natural environment, our innovations, our unique places but also holds a mirror up to ourselves, recognising where we need to learn and evolve to stay relevant.
The Forum boasts 19 impressive speakers including Economist and broadcaster Dr Linda Yeuh and Sharon White, Chair of John Lewis Partnership. They will be joined by new Scottish Enterprise Chief Executive Adrian Gillespie, senior government ministers and the Deputy First Minister John Swinney.
It will build on some of the pivotal topics in our well received 10-year Blueprint for Scotland, which was launched in June by Scottish Secretary Alister Jack, who commented: "We welcome SCDI's Blueprint and we will consider its recommendations carefully."
Finance and Economy Secretary Kate Forbes, was also supportive saying: "I am delighted that SCDI shares the Scottish Government's view that seizing Scotland's economic potential, creating high quality jobs and supporting business' long-term recovery from the pandemic should be a national endeavour. We must be ambitious and grasp this opportunity for economic transformation."
As a young woman joining the event for the first time it felt like I'd found my tribe. These were people who 'work as if they live in the early days of a better nation', senior, important people who welcomed you into their circle and made your feel like you belonged no matter how small the part you played.
At Forum you could be seated between a captain of industry and a university principal or local authority chief executive who will chat to you as equals and be interested in what you bring. SCDI people want to learn, from other industries and sectors, different places and perspectives and across the public/private divide. Businesses learn from not-for-profits and not-for-profits learn from business.
This year that dynamic mix will discuss Scotland's economic purpose, how we make Scotland a living lab for Innovation, learning throughout life and healthy places to live and work. Net zero, of course, is at the event's core. We look forward to welcoming you to the SCDI Family. Feel free to join online but we'd love to see you in person. That's where relationships that last a career are made.
But don't just take our word for it. Ask our members, their expertise ensures SCDI is a trusted voice.
SCDI is a not-for-profit 'think and do' tank funded by VAT free contributions, independent of government and any one sector or industry. Find out more at www.scdi.org.uk/forum-2021