The group, which says it is Scotland's largest independent optician and hearing care provider, explains that the move comes after it outgrew its current site, with the investment in Caledonian Optical tripling its current capacity, and underpinned by the appointment of industry specialist Stuart Neilson to the newly created role of commercial director.
He is credited with bringing almost 20 years' experience in the optical and hearing sectors, and joins from his role as UK boss of contact lens specialist Mark'ennovy, while his new role sees him tasked with identifying new opportunities for business growth.
Duncan and Todd Group and Caledonian Optical are moving all 66 employees to the new site, including those from its former lab in the city centre, all senior staff based at Duncan and Todd Group's head office on Crown Street, and management from its corporate offering Smart Employee Eyecare.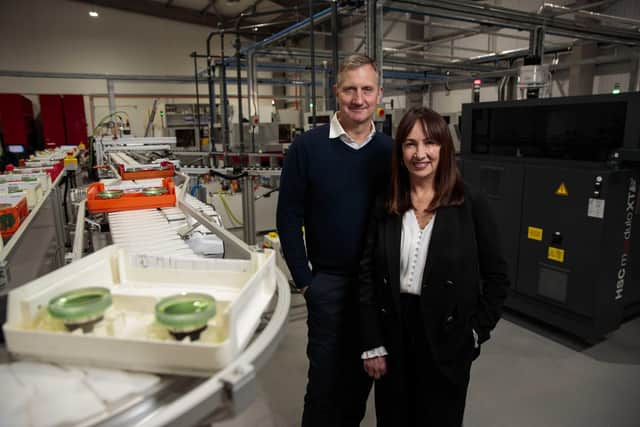 Mark Robertson, head of manufacturing at Caledonian Optical, said: "After more than 40 years at our city centre location, the whole team at Caledonian Optical and Duncan and Todd are hugely excited about our move to new premises. We have been able to create a bespoke space and invest in the very latest digital lenses technology."
Caledonian Optical was established in 1976, specialises in the research, design and manufacturing of premium digital lenses, and in addition to making lenses for Duncan and Todd branches throughout Scotland, provides such products to more than 200 clients across the UK, including independent opticians and multi-chain brands.
Frances Rus, MD of Duncan and Todd Group, said: "Clients want bespoke solutions that work for their customers and patients, and our new digital lenses, designed with lifestyles in mind, meet these demands. The new lab strengthens this offering and will see us continue to provide clients the quality service they have been accustomed to, while offering them even more innovative solutions, with the capability to accept larger volumes of work."