The brand has been bought by AK Retail Holdings, but the purchase did not include physical stores, meaning they will now close down at Easter.
M&Co, previously known as Mackays, is said to have started as a pawnbroker in Paisley, Renfrewshire, in the 19th century, but switched to selling clothes in the 1950s. The name is now set to disappear from the high street, with around 170 branches around the UK set to close.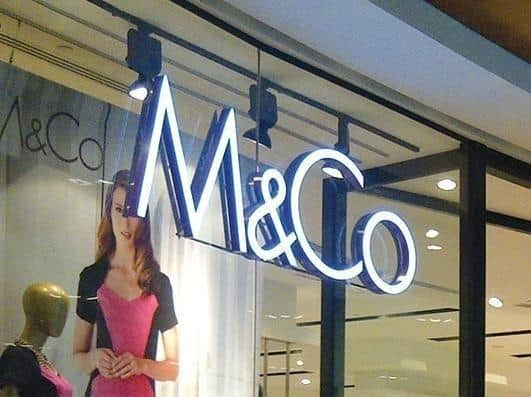 Ewan MacDonald-Russell, deputy head of the Scottish Retail Consortium, said: "This is horrible news for all the employees affected. It's also another blow to Scotland's high streets, where one in six stores are lying empty, especially the many smaller locations which will see the closure of another major brand.
"We know retailers are struggling to recover from the enormous impact of the pandemic and rise in inflation and costs on their businesses. This sad news reaffirms the need for government to think very carefully before heaping any additional burdens on Scotland's hard-pressed retail industry.
"It also underlines the need for the devolved administration to think again about the lack of any additional rates relief comparable to that which retailers, hospitality, and leisure businesses in Wales and England are entitled to for the coming year."
The closures were announced in social media posts by branches across the UK. In a post, they wrote: "Unfortunately we haven't received the news we would have hoped for during our administration period, and would like to share this news with you.
"As we haven't received any funded, deliverable offers that would result in the transfer of the company's stores or staff to a potential buyer, this means that all of our stores will close.
"The M&Co Brand has been purchased, but unfortunately this does not include a future for our stores, website or staff.
AK Retail said it was "considering all options".
The Peterborough company, which also own Yours Clothing, BadRhino, Long Tall Sally and Pixiegirl, last week announced it had purchased the M&Co brand from the administrators for an undisclosed sum.
AK Retail said: "M&Co was put into administration for the second time in December. Chief executive Andrew Killingsworth said that he is delighted that this long-standing brand would be kept alive.
"At the moment we are considering all options as we continue to work with our online, third party partners and others."
Joint administrator Gavin Park said "Like many retailers, the company has experienced a sharp rise in its input costs, which has coincided with a decline in consumer confidence leading to trading challenges.
"Despite a very loyal customer base, particularly in local markets, and a well-recognised brand, the current economic outlook has placed increasing pressure on the Company's cash position."