However, amongst the traditional saving methods is another form of protecting your wealth, a tangible asset like no other.
Undisturbed by market trends, global politics or viral social media posts, Scotch whisky casks mature gently, hidden away from the spotlight that affects so many traditional investments.
As the whisky inside matures, it takes on more flavour and grows significantly in value.
*Capital Gains Exempt - Keep Every Penny Of Your Profit
*Storage and Insurance costs included
*Bespoke professional advice from a dedicated Portfolio Manager
And because Whisky Casks naturally evaporate around 2% of the alcohol inside per year, they are classed as a wasting asset and therefore exempt from Capital Gains Tax. This means you keep every penny of your profit.
Whisky Partners help people from all walks of life with their cask ownership journey. What was once a hidden investment, reserved for the elite few in the know can now be enjoyed by all.
Purchasing casks in bulk from leading Scotch whisky distilleries, it is able to pass the savings onto clients, making the barrier of entry as low as possible, with options starting from just a few thousand pounds.
To legally be classed as Scotch whisky, the new make spirit created by the distillery must mature in a cask for at least three years and a day. Although this change does increase the value of the cask, in general the most desirable whiskies are those known as age statements with casks and bottles over 10 years of age worth considerably more.
With this in mind, whisky cask ownership should not be seen as a short term gain. The best results come from those willing to own their casks for longer periods of time, allowing enough time for the liquid inside to mature into the smooth, golden liquid the world desires.
When it comes time to sell your cask, Whisky Partners will be by your side, helping you take advantage of its vast industry contacts to ensure you get the best deal. With six possible exit strategies, including selling at auction or to fellow investors, Whisky Partners can even help you bottle your own cask should you wish. It's your cask, your choice.
It believes cask ownership should be as simple as the drink itself. The launch of its brand new app, available on both iOS and Android platforms, allows clients to securely browse, purchase and manage casks from anywhere in the world. With secure access to casks, certificates and legal documents, the app is revolutionising the cask-ownership experience.
Securely stored in bonded warehouses in Scotland, all purchases include storage costs plus insurance for complete peace of mind. With your Senior Portfolio Manager by your side throughout your ownership, it aims to make investing in whisky a simple and straightforward process.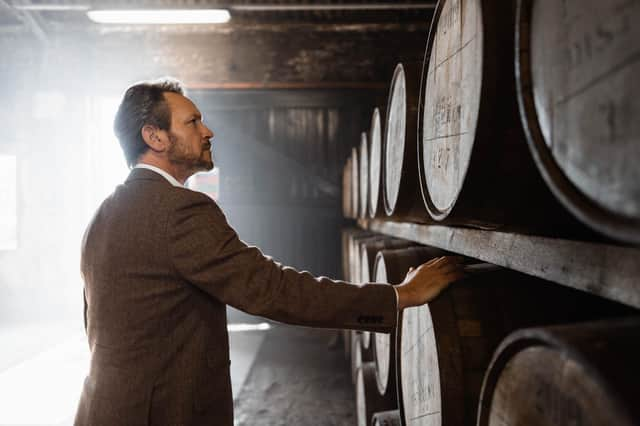 With rising interest rates and traditional investments offering diminishing returns, there has never been a better time to explore the world of alternative investment.