People across the country are gearing up to start new ventures in 2023, and digital connectivity is the driving force behind the switch.
Our research* shows nearly a third of workers across the UK are considering launching a new business or side hustle this year, and one of the biggest barriers to success they have identified is ensuring they have the right mix of digital skills to achieve their aims.
At BT Business we are committed to supporting small businesses to reach their goals, grow their companies and meet their potential. Digital connectivity has become critical for many small companies, start-ups and entrepreneurs, and we want to make sure that the work we do is tailored to help them meet these goals.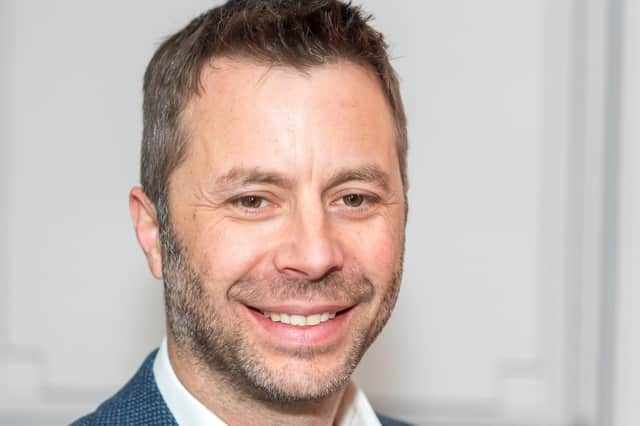 Nearly 60 per cent of small business owners are now running their operations from their mobile phone and 73 per cent say they wouldn't be able to function without reliable broadband and mobile connectivity. So we know just how important having the right skills and support in place is, for enabling businesses to operate today.
BT is investing in the tools to put power in the hands of those with ambitions to launch and grow their enterprises this year. We are providing a package of free support for small and medium sized businesses to equip them with new and improved knowledge through our Digital Skills initiative.
The programme gives businesses the chance to study online modules on topics such as digital marketing and social media, to understanding how to get the most out of remote working. This will allow them to learn new, and develop existing, digital skills. Making use of expert speakers also gives people unique access to those who have first-hand experience in the skills they need, through sharing their insights and experiences.
We understand that the way people do business has changed. Websites and social media channels are now seen as more important and more impactful for attracting new business than bricks and mortar premises. And making sure people know how to harness these channels to demonstrate their products and services to new audiences is vital for long-term growth.
That's why we're committed to providing the very best broadband availability, speeds, and mobile connectivity for all our customers – alongside our investment into upskilling more small businesses. And many organisations our communities are benefitting from free advertising on high streets as part of the rollout of our new digital Street Hub units.
So far, we have seen more than 750,000 entrepreneurs and businesses across the country take advantage of the package of support available to help drive their ventures. And we want to make sure that we help even people across the UK to realise their ambitions.
*Research conducted by Opinium of 2,000 UK Adults, including 500 people who run their own business or side hustle, between 30 December 2022 – 05 January 2023