Established in 1931, Lees employs more than 200 staff at its site in Coatbridge making branded confectionery and meringues. The original products manufactured by the company were the Lees macaroon bar and the Lees snowball, with the portfolio expanding over the years. Stock market-listed Finsbury Food said it had acquired 100 per cent of the share capital of Lees Foods for a cash amount of £5.7m, on the basis that the historic business is being bought cash and debt-free and with an agreed level of working capital.
Finsbury said Lees has a "UK market-leading position" in the manufacture of meringues and has "significant capability" in the sweet treats category, adjacent to its existing markets. The acquisition is in line with the group's strategy to "diversify its product capability into areas with high growth potential".
The group noted: "Lees has a broad customer base and holds strong supply relationships with the leading UK supermarkets in addition to foodservice and export customers . The Finsbury board believes that it will be able to leverage the scale and breadth of the Finsbury commercial team and licensed brand portfolio to drive incremental growth for Lees. In addition, there will be scale cost synergies over time."
Lees' adjusted underlying earnings before interest, taxes, depreciation and amortisation (Ebitda) for 2022 was £900,000 from adjusted underlying net sales of £21.6m. The acquisition will be earnings accretive immediately in Finsbury's 2023 financial year.
John Duffy, chief executive of Finsbury Food Group, said: "We are delighted to announce the strategic acquisition of Lees Foods Limited, as we consolidate our position in the sweet treats sector and grow our manufacturing presence in Scotland. Lees currently has a well-established position in the UK meringue category and strong relationships across a high quality and diverse customer base. This provides Finsbury with the opportunity to build upon both businesses' existing retail relationships and unlock further commercial opportunities, including out of home. We look forward to welcoming Lees to the wider group."
Finsbury Food Group, which employs hundreds of workers at its Lightbody business in Hamilton, is a major UK and European manufacturer of cake and bread bakery goods. It supplies a broad range of blue-chip customers within both the grocery retail and "out of home eating" foodservice sectors including major multiples and foodservice providers.
The company is one of the largest speciality bakery groups in the UK and, together with its overseas division, had sales in the financial year ending July 2, 2022 of £357m. The UK bakery division has manufacturing sites in Cardiff, East Kilbride, Hamilton, Salisbury, Sheffield, Manchester and Pontypool.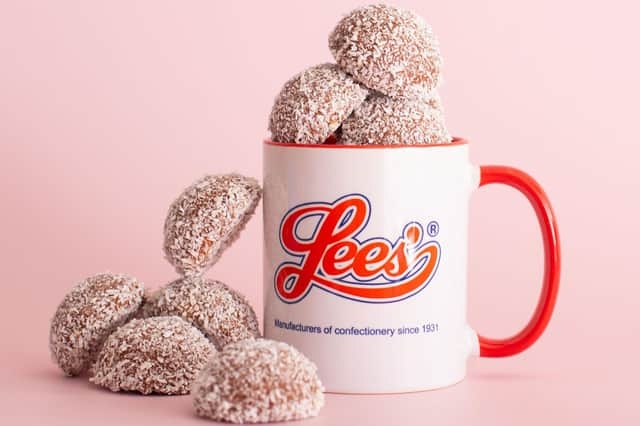 Lees was founded in Coatbridge in 1931 by grocer's son John J Lees, who created its macaroon bar when trying to produce a smooth chocolate fondant version. The product has become a Scottish icon. The firm has changed hands on several occasions through the decades, acquired by Northumbrian Fine Foods in 1991, with chief executive Clive Miquel's father Raymond and business partner Klaus Perch-Nielsen taking it back into independent Scottish ownership two years later.