The Energy Training Academy comes after six months of revamping a 12,000-square-foot warehouse in Dalkeith – and it is billed as Scotland's newest training centre approved by building services accreditation body the LCL Awards. It spans two floors, with interactive training areas for renewables featuring heat pumps and solar energy, and bespoke theory training rooms with interactive digital presentation equipment.
Those behind the new facility – which will be run as a social enterprise – say a phased opening will see domestic and commercial gas safety courses, for example, delivered initially, and dates for renewable energy courses confirmed shortly.
Overseeing The Energy Training Academy will be technical director Ian Edgeworth and his wife Carolynn, who as well as managing the office, will be the lead internal verifier, overseeing candidates' paperwork prior to submission to the LCL Awards.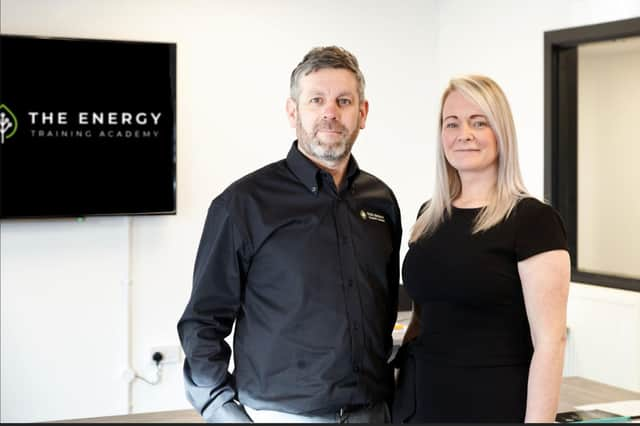 Mr Lamond said: "This is the only community-focused facility of its kind in Scotland and has been a vision of ours for some time. It's pleasing to see it really start to come to fruition, especially given the hard work which went in to attaining LCL Awards approval. We believe that by investing in the education and training of our community, we can foster a safer and more sustainable future for all."
Co-founder Mark Glasgow said: "To now be up and running is a huge milestone for us... I genuinely believe this is going to make an enormous impact in the community and help with the worrying skills shortage in the gas and renewables sector."