The firm, which explains that it serves the small and medium-sized enterprise space, and now has the sixth-biggest customer base in the Scottish retail water market, has snapped up the customer portfolio of Bristol-based Blue Business Water, a deal it states takes its annual customer sales to over the £9 million threshold. Terms of the transaction have not been disclosed.
Mr Green in 2021 hired Tom Barberton as group sales director – covering operations across Brightwater, Spotless, and its waste management subsidiary company Brightwaste –and he has now been named MD of the water firm. Brightwater said Mr Barberton is a highly experienced utilities sector veteran who has held senior leadership roles with the likes of British Gas, Total, and a number of business-to-business (B2B) and business-to-consumer energy start-ups.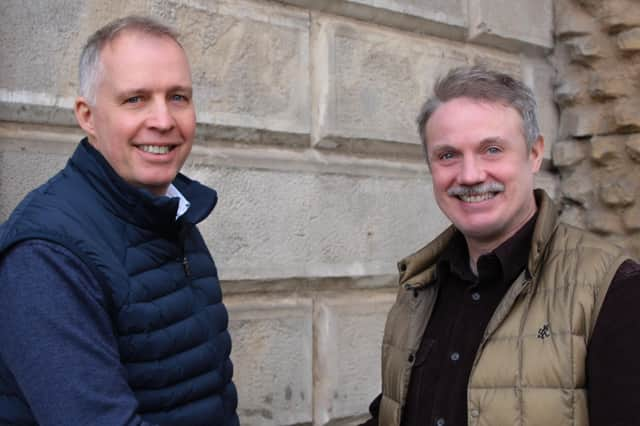 This includes B2B energy provider Extra Energy in Birmingham where the executive was recruited as part of the company's launch team. There, he served as head of direct sales with a team of 70 with a remit covering customer relationship-management, recruitment to retention, losses, and net margin performance.
He then pivoted to the residential energy sector where he moved to Scotland to take on the role of head of direct sales at Borders-based Spark Energy (which was rescued by Ovo Energy after folding in 2018), and was subsequently named its director of sales where he operated onshore and offshore outsource operations, and was responsible for overseeing significant projects including smart metering installation across Spark's portfolio.
Support
Mr Barberton said he is "pleased to take on this new challenge" in taking on the managing director mantle. "The company is supported by a great team and an experienced board, and I look forward to playing a key role to further grow the business."
Mr Green said: "Tom is a great fit for us as managing director. He has lived through the deregulation process in electricity and can bring his knowledge and leadership to Brightwater and the water sector. He will take our philosophy of customer care and employee empowerment to the next level, while integrating the increased customer base into the main portfolio."
Brightwater, which previously outlined a long-term revenue target of £15m, says it positions itself as an "ambitious challenger to the larger players" in the Scottish retail water market, such as incumbent provider Business Stream that forms part of Scottish Water, after the sector opened to deregulation in 2008. It also says that since entering the market, it has put a strong focus on helping customers lower water bills by reducing usage, adding that if every business in Scotland reduced its use by 10 per cent this would each year save them up to £35m collectively in charges and cut the need for more than 16 billion litres of water, the equivalent of 6,440 Olympic size swimming pools.