Edinburgh restaurateur fears an 'exodus' of kitchen talent
Strict restrictions on hospitality in Scotland will lead to a 'migration' of chefs to parts of England with low rates of coronavirus, a top restaurateur has warned.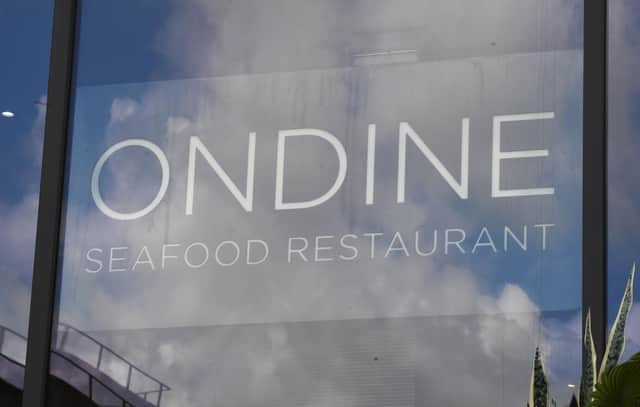 Ondine Seafood Restaurant
Roy Brett, chef patron of award-winning seafood restaurant Ondine in Edinburgh, fears chefs will opt to move away from Scotland to work as the new five-tier coronavirus lockdown system comes into force, amid stringent rules over opening times.The top seafood restaurant is allowed to open from 6am under Scottish Government rules, but does not open until noon and takes last orders at 5pm.Mr Brett said he is already seeing a "migration" of chefs to parts of England where virus rates are lower .He believes hospitality owners are weeks' away from having to make huge decisions over the future as as they are only allowed to trade between 6am and 6pm, with no alcohol sales.Mr Brett, who is running a takeaway service after being forced to close for a second time, said: "Although there is a 10pm curfew, which I still don't understand, there is still business down there."In the south-west, in Cornwall and Devon, there are great restaurants down there that are looking for staff, they are looking for chefs."Up here, we have got the opposite. We have got people on furlough, people are being laid off again."You have to go where the work is at the end of the day."What is the point in a restaurant like Ondine at opening at 6am? We are not known as a breakfast destination."Our window is 12 to 5pm, [which means] last orders at 5pm everybody out by 6pm, no alcohol – it is just bonkers."This is beyond words."Mr Brett, who is "losing bookings all the time", said there continues to be little evidence of hospitality outlets being a major source of virus transmission.He believes time is running out for his business and said him and his colleagues are 'bracing' themselves.Mr Brett said: "We don't have much time now – I don't think it can go on much longer. The squeeze is on right now."We are all bracing ourselves to make big decisions in the next couple of weeks, the next month."
A message from the Editor:
Thank you for reading this article. We're more reliant on your support than ever as the shift in consumer habits brought about by coronavirus impacts our advertisers.
Fears: Ondine chef patron Roy Brett
If you haven't already, please consider supporting our trusted, fact-checked journalism by taking out a digital subscription.
Want to join the conversation? Please or to comment on this article.