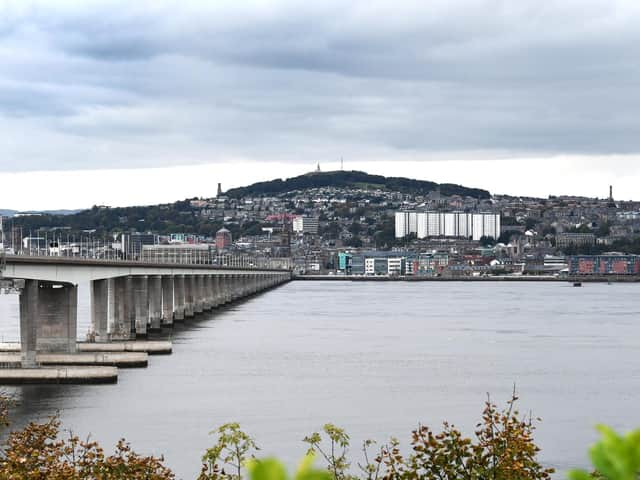 The FTSE 250 company is headquartered in the centre of Dundee. Picture: John Devlin.
The Dundee-based trust, which is increasing its annual dividend payout for the 53rd year running, outsourced management of its portfolio in 2017 as part of a wider shake-up in response to shareholder pressure.
The trust's total shareholder return for the year to 31 December was 24.3 per cent, recovering from the previous year's 6.1 per cent decline, and comfortably higher than the 21.7 per cent achieved by its benchmark index.
Since Alliance outsourced its investment management to Willis Towers Watson, which oversees a group of stock-pickers around the world, total shareholder return has been 28.9 per cent, which was also ahead of benchmark.
Chairman Gregor Stewart, who took over from Lord Smith of Kelvin during the year, said it had been a good year for the trust which had outperformed many of its peers, despite political and macroeconomic headwinds.
He said the year had also seen moves to simplify the trust, including the sale of Alliance Trust Savings, completed.
"As a result, we are now fully focused on global equities, something the board has been working towards for the last four years. We expect the trust's new streamlined structure to lead to continued improvement in returns to shareholders, making us an attractive core holding for generations of investors for many years to come," he said.
Although Stewart said the outlook for the global economy and financial markets is uncertain and the coronavirus will affect everyone, he believes the trust is well-placed.
"Our stock-pickers have made some minor changes as part of their ongoing review of their stock selections. We are confident that the trust remains well-placed to be a core investment for our shareholders for generations to come."
Analysts at Kepler Trust Intelligence said the performance showed that Alliance Trust was now "a completely new animal" and that the new strategy is "finding its feet well".
"Of particular note is the performance of the trust during 2019 when – in the middle of the year – the dominant 'growth' stocks which have driven performance from many years now lost ground to 'value' stocks which have over the same period been in the doldrums," they said.
"The fact that this shift did nothing to stop Alliance Trust performing suggests the diversification offered by its approach – and the lack of any one dominant style among the underlying managers – really exists and offers promise to investors at a time when the outlook is very uncertain."
The trust declared a fourth dividend for 2019 of 3.49p per share, bringing the total payout for the year to 13.96p, an increase of 3 per cent.