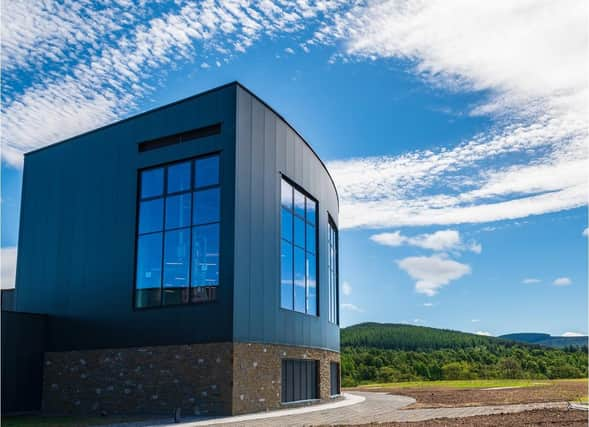 Sitting just outside Grantown-on-Spey, Gordon & MacPhail has harnessed four generations of whisky expertise to create a stunning venue which provides a modern take on an ancient art. With stunning views of the local landscape, the distillery is proud to be a part of the local community, using the best natural ingredients from its doorstep.
Care has been taken to make sure The Cairn complements its environment, from its turf roof and locally sourced Caithness stone pathways, designed to reflect and respect the natural shapes and colours around it. Reforestation projects are also underway to encourage native species.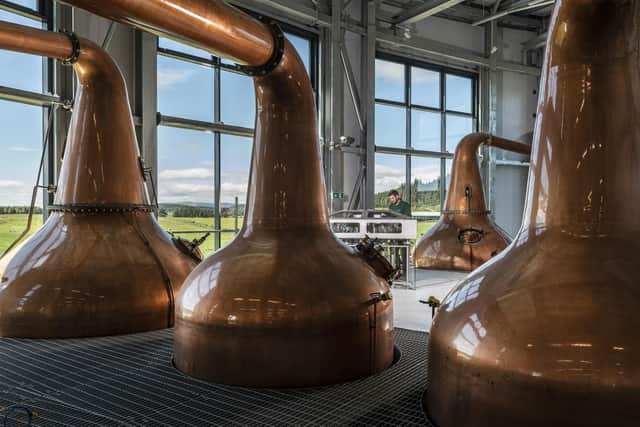 The first whiskies distilled at The Cairn will arrive in the 2030s. In the meantime, visitors who take a tour will exclusively be able to enjoy a taste of what's to come by sampling a variety of sherry cask-matured, unpeated expressions released under the CRN57 brand (the distillery sits on 57 degrees latitude). Blended malts up to 70 years old, these exquisite drams reflect the style and character of the The Cairn's own whisky so it's an opportunity to taste the future, today.
The distillery will officially open its doors in October, but to celebrate the launch, the distillery is giving away two tickets to a very special preview tour on September 30.*
1 x pair of tickets for a winner and their companion to be among the first ten visitors ever to experience the distilleryA chance to taste all of the drams in the CRN57 range, from 12YO up to 70YOOvernight accommodation in the local area
During your tour, guests will see that there is the same care and attention to detail inside as there is outside. Every part of the distillation process – from the rawest ingredients to the precise nature of fermentation, from The Cairns unique copper pot stills to the casks used to mature the spirit – is specifically designed to produce as much flavour and character as possible.
If you are a whisky lover, there is no experience quite like visiting The Cairn. You can discover not only the wonders of whisky but also the Cairngorms, from the Devil's Point to the Angel's Peak and extreme climbs to trails of discovery, the surrounding area is filled with adventure. The Cairn Distillery is the perfect starting point to visit an area of outstanding beauty that is like no other in the British Isles.
For those wishing to explore The Cairn - which is open all year round - tickets are available to book from mid-September at thecairndistillery.com.
To be in the draw to win the VIP tour on September 30, simply visit tickets and answer this question:
What national park is The Cairn based in?
a. Cairngorms National Park
b. Loch Lomond and the Trossachs National Park
The closing date for entries is 11.59pm on September 23.
*Travel expenses not included. Tour will take place on Friday 30th September at 2pm. No cash alternative. The editor's decision is final.