A quarter of business owners believe things are set to get 'much worse'
A quarter of Scottish business owners have warned that they believe that conditions for their company will get much worse over the next three months.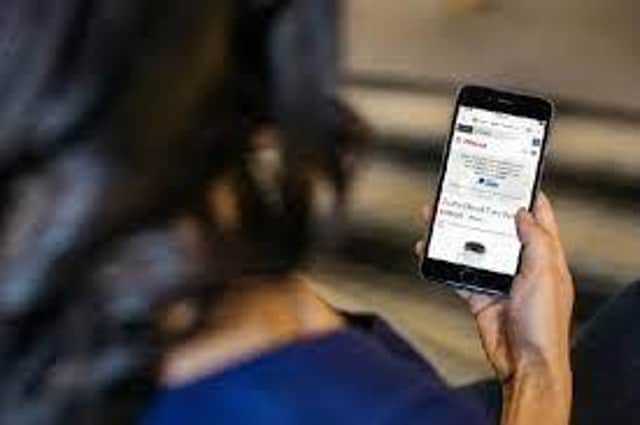 Business owners are pessimistic about the coming three months.
Scottish business confidence slumped over the past quarter after a modest recovery earlier this year, according to new figures from the Federation of Small Businesses (FSB) in Scotland.
FSB's Scottish small business confidence index fell to -26.3 points in the third quarter of 2020, down from -10.5 points earlier in the year.
The small business group said that business confidence likely fell in the autumn as the prospect of new coronavirus-related restrictions rose. According to the research, almost a quarter of Scottish business owners believe that conditions for their business will get much worse over the next three months, a fifth believe they will get slightly worse, while only one in ten believe conditions will get a lot better.
Andrew McRae, FSB Scotland policy chair, said: "Over the summer, many Scottish smaller firms were grateful for the admittedly short window when trading was close to normal. As the nights have drawn in, policymakers have announced new restrictions and warned of the prospect of more. With many firms' cash reserves already exhausted, it is little wonder many operators are fearful about the future."
Widespread disruption to the economy has cause revenue growth to fall, with over half of the Scottish businesses surveyed reporting a drop. A similar share expect revenues to fall next quarter.
On a UK-wide basis, a record one in four small firms say they have reduced headcounts over the past quarter. An even higher proportion expect to make redundancies over the coming three months.
However, Scottish firms are now on average slightly more optimistic than the UK average for the first time since the spring of 2019. The UK-wide index fell to -32.6 points, down 28 points on the previous quarter.
Mr McRae said: "These figures show that, as businesses' income has collapsed, many business leaders have been forced to make very difficult choices. If government doesn't want to see a glut of job losses, then policymakers will need to either provide sufficient support for firms or reduce restrictions on the economy.
"We've expressed hope that the Scottish Government's new strategy could be a blueprint for re-opening the economy, rather than shutting it down. But our members are telling us that they've little faith that things are going to get better anytime soon."
With this weekend cited as the final deadline for a breakthrough in UK-EU trade talks, more than half of UK exporters surveyed by FSB reported that sales are falling. Four in ten expect a drop in exports over the coming three months.
Mike Cherry, FSB's national chair, said: "More than four years on from the EU referendum, Scottish small firms need clarity around what the end of the transition period will mean now more than ever.
"As things stand, small firms are being told to shell out for both safety measures and preparations for our new relationship with the EU. Many would like to do more but have run out of cash after a torrid six months. If the Government wants small business owners to step-up preparations, it needs to make doing so financially viable."
A message from the Editor:Thank you for reading this article. We're more reliant on your support than ever as the shift in consumer habits brought about by Coronavirus impacts our advertisers.
If you haven't already, please consider supporting our trusted, fact-checked journalism by taking out a digital subscription.