Live updates throughout the day as Scottish beer gardens are allowed to reopen.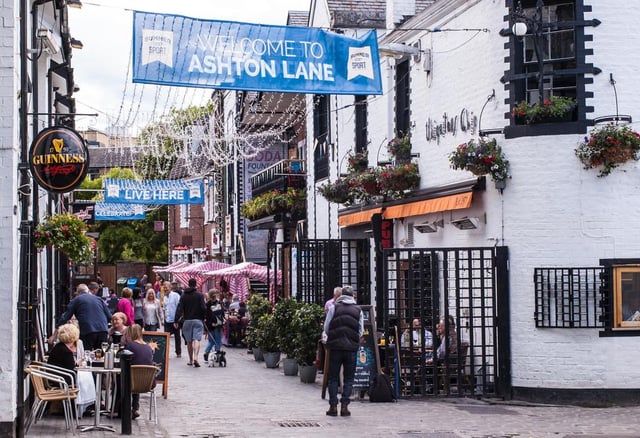 Beer gardens in Scotland reopen today.
Beer gardens in Scotland reopen LIVE
Last updated: Monday, 06 July, 2020, 10:26
Pubs with beer gardens will reopen in Scotland from today
Scottish government maintains advice on staying two metres apart from other people
Pubs in England reopened on Saturday
Freddie Mercury headlines at the Corn Exchange
Warning at the gates: "Keep your distance"
The gates at Edinburgh's Corn Exchange now come with a warning for customers, urging them to stay at home if they have coronavirus symptoms, and telling them to "Keep your distance" while enjoying a drink.
Scottish government advice on socialising and contact tracing:
"As the hospitality sector gradually eases out of lockdown new measures to ensure the health and safety of customers and staff will be in place including the collection of customer's contact details to allow contact tracing if necessary.
"Anyone planning on sitting-in during a trip to a beer garden or outdoor café will be asked to provide their name and contact telephone number to the business as well as logging the date and time of their visit.
"In the event an individual who has been in such a venue tests positive for COVID-19, NHS Scotland's Test and Protect service may ask for details of anyone present at the same time in order to contact them and advise them to isolate."
Edinburgh police to increase patrols
The Edinburgh Police division will be increasing patrols across the city as beer gardens prepare to reopen after lockdown today.
All hospitality venues have been closed since before lockdown in March, and for the first time since then, people will be able to drink a pint in a beer garden.
Assistant Chief Constable Gary Ritchie said: "The Chief Constable has made it clear that we are asking people to take personal responsibility to do the right thing and remember the purpose of these measures is to aid the collective effort to stay safe, protect others and save lives by preventing the virus from spreading.
"Our officers will continue to engage with the public, explain the legislation and guidance and encourage compliance. We will use enforcement as a last resort only where there is a clear breach of the legislation.
"We will have increased patrols in all divisions across Scotland and are are also currently running a #SafeSummer campaign, asking people to drink responsibly, make sure you can get home safely and remember that drinking in public in some places can be a criminal offence."
Nicola Sturgeon visits Edinburgh beer garden ahead of reopening
Nicola Sturgeon urges Scots to drink safely
First Minister Nicola Sturgeon has urged Scots to drink safely today as beer gardens and pavement cafes reopen amid warnings that drunk people are unable to socially distance.
The reopenings, initially with the two-metre rule in place, mark a major step in the hospitality sector's route out of lockdown. Indoor parts of pubs and restaurants could reopen on 15 July as the Covid-19 restrictions ease.
Anyone visiting outdoor establishments will be asked to provide their name and contact telephone number to the business as well as logging the date and time of their visit as part of Scotland's Test and Protect effort. The move follows the reopening on Saturday of pubs in England for the first time since lockdown, which led to scenes of revellers ignoring social distancing rules.
As images emerged of packed streets in the early hours of yesterday in London's Soho, the chairman of the Police Federation south of the Border said it was "crystal clear" drinkers would not adhere to social distancing rules.
Outdoor hospitality to resume from today
Outdoor hospitality, such as pavement cafes and beer gardens, will re-open from this morning. The Scottish government insists that its two metre social distancing guidance should be adhered to.