Booking in bars 'could kill pub industry'
Scottish Government advice to implement a full booking system in bars and cafes could kill the industry, business owners have warned.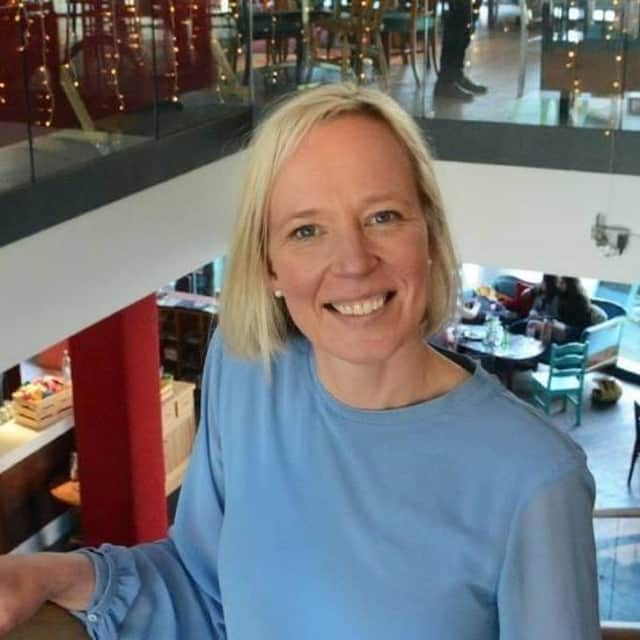 Anna Christopherson says bars being forced to book could destroy the industry.
Bar owners said that the requirement to book tables rather than allow walk in customers, which is currently still only advisory rather than enforced, but is included in the Scottish government's list of best practice for the hospitality sector, was leaving them with hundreds of "no-shows" every week.
The measure is one of a number of advisory regulations set out by the government, which also includes turning off music in venues to ensure that customers do not have to shout to be heard, which is believed to increase the risk of spreading the virus. Other guidance includes ensuring that there is no queuing, providing table service and that customers should only sit in groups of up to three households.
From today, the Scottish Government has made it enforceable for businesses to record the name and contact number of an individual - or lead member of each household in a group - that visits the premises. They must also record the date of the visit, the time of arrival, and where possible the departure time.
Anna Christopherson, co-owner of the Boda-Bar group in Edinburgh, three of which are currently open, including Joseph Pearce, Akva and Victoria, said colleagues in the industry had reported customers booking a table every night for the same time for a week - then only turning up to one of the bookings.
"The idea that people should always book [and not walk in] is absolutely insane, especially for bars," she said. "The problem is that people don't show up.Some people are booking multiple tables and they do it because they want to have the chance to go when they want to, so they just book a table every day.
"We have had other groups who book off a big table and then just stay for one drink, but we've blocked out the table for the whole night. We're only operating at 25 per cent capacity at all of our venues, so it is hard enough as it is."
She added: "It is going to destroy the industry. It is much better to allow people to come in, but then make sure you take their contact details."