CBD Oil UK: 5 best water-soluble CBD products to try in 2022
With the growing CBD industry, several brands have now ventured into the world of water-soluble CBD, typically in the form of tinctures, sprays, or powders.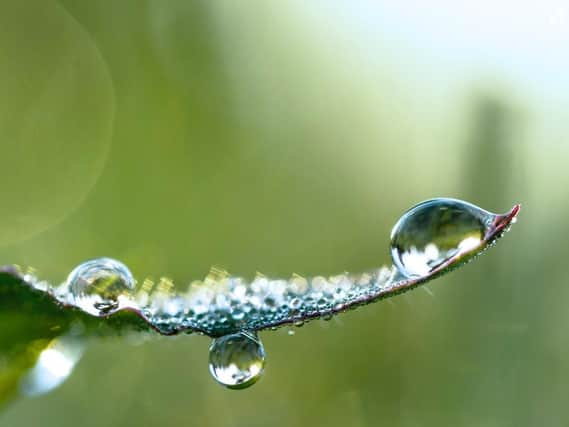 No two CBD products are the same. Each has its value, but if we look at the sciencey stuff – in particular, how CBD is absorbed and broken in the body – which is best?
The fact is, every time we consume CBD oil, we are not even getting 50% of the cannabinoids present. It's a waste – and not a cheap one considering the high prices of good CBD products in the UK.
Which is why water-soluble CBD products may be the more effective and economical option thanks to their increased bioavailability.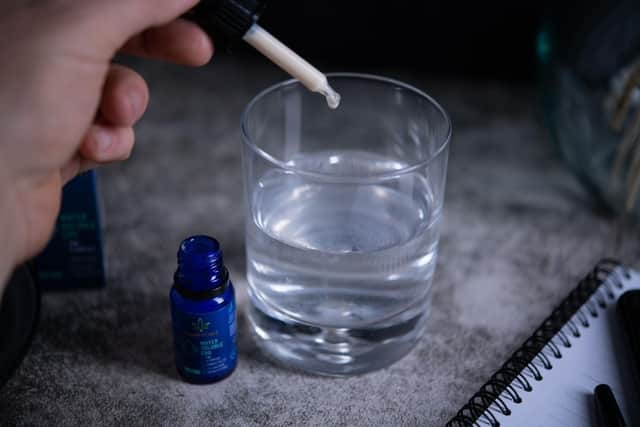 The official definition for bioavailability is: "the proportion of a drug or other substance which enters the circulation when introduced into the body and so is able to have an active effect"
CBD oil is the most well-known CBD product. This can be taken orally (swallowed), sublingually (absorbed under the tongue), or topically (absorbed through the skin). CBD can also be inhaled via the lungs by vaporisation or smoking, or rectally with the use of CBD suppositories.
The most efficient method is inhalation via vaporisation, and it only has an absorption rate of just over 50%. This is a big increase compared to the roughly 10% absorption rates of taking CBD oil orally.
Absorption rates of CBD products in the UK
Absorption rates vary between CBD products a lot. As well as the method of consumption, there may be other factors that determine absorption rates, such as gut health, food timing and the quality of the CBD product you're using.
CBD oil: 4-35% – Take CBD oil sublingually while eating a fatty meal for optimal bioavailability.
CBD edibles: 4-20% – Again, for maximum absorption, eat alongside a fatty meal.
What is water soluble CBD?
Cannabinoids are naturally fat-soluble, which means they mix well with oils, but not water. Therefore, water soluble CBD is a pretty recent innovation. While there are a variety of methods used, the basic premise is that the CBD molecules are broken apart and made small enough that they can effectively blend with water molecules.
The idea is that smaller CBD compounds, or nanoparticles, will absorb more efficiently into the bloodstream this way. Water soluble CBD is usually made using combining CBD with a micro-emulsifier at high pressure or with microscopic structures that can be used to encapsulate the CBD molecules.
Is water soluble CBD better than CBD oil?
There is a study that suggests that CBD encapsulated in nano-lipospheres are absorbed up to 600% more than oil-based CBD (in rats, at least). While this shows the efficacy of just one type of water-soluble CBD out of many, it does make sense that small CBD molecules are more readily absorbed into the bloodstream.
How to use water-soluble CBD
A great thing about water soluble CBD is its versatility. Not only can you mix it with water and other drinks, but it can also just as easily be sprayed or added to food. You can also use it sublingually by putting a few drops under your tongue. This method may well be the most efficient from a bioavailability standpoint as it avoids the gut altogether.
Which water soluble CBD product should you buy?
With their increasing popularity, there's a growing number of water-soluble CBD products to choose from. To narrow it down, we've tossed up factors like price, CBD strength and accompanying ingredients to bring you 5 high-quality water-soluble CBD products to consider trying in 2022.
Hemp Point launched over two years ago and has since grown a loyal client base thanks to its commitment to high quality customer care, organic CBD products, and competitive prices. It is one of Germany's popular CBD Oil companies with a brand called Hanfosan, which expanded here in the UK.
Their water-soluble CBD is available in a unique blend for £39.90 – with Zinc + B Complex. It contains oil-in-water emulsion of CO2 whole-plant full spectrum extract. Each 10ml bottle contains 500mg of CBD (£0.08 per mg) as well as minor amounts of CBG, CBN, CBC, CBDV and THC. There's also a nice profile of terpenes for powerful synergistic effect.
It's advised you shake well before use. Fill the dropper with 5-7 drops, each containing 2mg of CBD and add to your favourite hot or cold drink or consume on its own if you don't mind the flavour (sweet with subtle fruity hints).
Each 10ml bottle of 250mg water soluble CBD for £19.96 (£0.08 per mg) is rich in terpenes and cannabinoids derived from organically grown hemp plants with no use of pesticides or herbicides.
A nice water-soluble CBD spray from CBDX for £37.50 (£0.09 per mg). The extract has been infused with herbs and extra terpenes (from lavender, citrus, turmeric and black pepper extract) to complement the 400mg of CBD.
The liquid also contains active chlorophyll from the hemp plant, which gives it a darker colour and a rich viscosity.
The Original Alternative's (CBD Brothers) Purple Plus Edition contains 400mg of CBD (£0.12 per mg) of CBD and CBDa in a water-soluble carrier liquid for £48. It is made with their hybrid, whole-plant extract and contains a full-spectrum of cannabinoids, terpenes and added turmeric.
Alpinols is an organic CBD brand focussed on bringing Swiss excellence to the cannabis world. They take pride in growing their own hemp plants where great care is taken to get the most out of the plant. All their hemp is grown in certified organic conditions under strict Swiss regulations.
Alpinols 10ml tincture for £35 contains 250mg of CBD (£0.14 per mg) of their full-spectrum water-soluble CBD extract. It's the perfect CBD travel companion!
Whatever water-soluble CBD product you decide to try, be sure to look for a report from an independent third-party lab to see exactly what you're getting, and in what amounts! And listen to your body when it comes to how much CBD works best for you.
CBD is quite readily available these days, and there's a good reason for that — many people find that it works for them. Give it a go and see what you think!
All brands mentioned above are included in the Food Standards Agency's (FSA) list of products that are permitted to stay on the market pending validation of their Novel Foods Application. Only CBD products with credible applications that exhibit a path to validation can legally stay on the UK market.