The collapse of SVB threatened to trigger a wider financial crisis and financial regulators and authorities had little choice but to take emergency action. The UK arm of the bank has been bought by London-headquartered financial heavyweight HSBC for a nominal sum of £1 after the government and Bank of England stepped in to "facilitate" a private sale. Chancellor Jeremy Hunt has insisted that all customer deposits have been protected under the deal, with no taxpayer cash involved. It comes after the US government moved to stop a potential banking crisis following the failure of the tech sector lender, with all deposits protected, amid fears that the factors that caused the California-based bank to fail could spread.
There had been mounting worries that the collapse could also have sent shockwaves through the technology and life sciences sector in the UK, including in Scotland where such businesses form a critical cluster. SVB UK had some £6.7 billion of deposits and loans of about £5.5bn as at Friday last week, while its balance sheet stood at about £8.8bn, according to the Bank of England.
Nigel Green, chief executive of financial advisory firm deVere Group, said there were three key takeaways from the collapse of SVB. "The authorities will get some stick, especially from the shareholders of SVB investors," he observed. "The asset value of the bank itself is zero, and there's no chance of a government bailout for them. But the hands of the [US] Federal Reserve, the Treasury and regulators were forced into taking action in order to break the doom loop hitting the banking sector.
"A failure to act would have to be a dereliction of duty. If they hadn't given customers access to their deposits from Monday, it would have resulted in a loss of confidence in the banking system, leading to a 'run on the banks' which, in turn, would have caused a liquidity crisis in the banking and broader financial system, potentially triggering a full-blown global financial crisis.
"Secondly, It brings into question the Trump-era deregulation of banks," Green added. "The decision to roll back Dodd-Frank's 'too big to fail' rules, reducing both oversight and capital requirements, seems to have contributed to SVB's collapse. Thirdly, it is now doubtful that the Fed will continue with its plan for aggressive interest rate hikes."
Martha Lane Fox, president of the British Chambers of Commerce and co-founder of Last Minute, said the failure of SVB was "very different" from the collapse of Lehman Brothers in 2008. Asked on BBC Radio 4 about the wider questions following the collapse, she said: "You could argue it was a single point of failure, or you could argue that it was enabling this patchwork of incredible businesses to grow quickly. This is not a collapse because of risky management. In many ways it's not similar to the banking collapse in 2008 or Lehman's collapse or anything like that."
HSBC - Europe's largest bank - moved to reassure SVB UK customers and said the deal "makes excellent strategic sense for our business in the UK". Group chief executive Noel Quinn said: "SVB UK customers can continue to bank as usual, safe in the knowledge that their deposits are backed by the strength, safety and security of HSBC."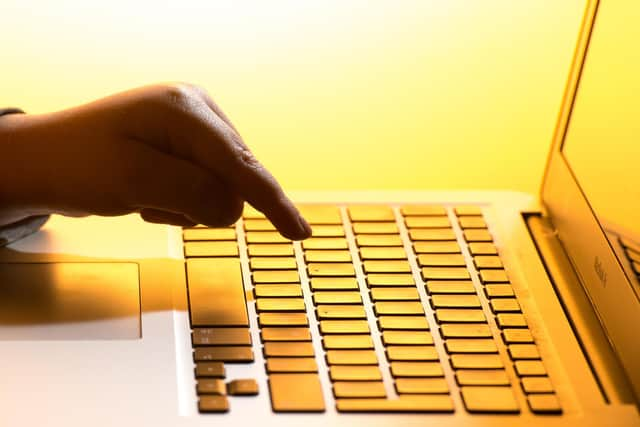 Victoria Scholar, head of investment at Interactive Investor, described HSBC's acquisition of SVB UK as a "welcome development" for its depositors and the wider banking system, but added: "It will be interesting to see whether the start-up friendly style of lending offered by SVB and not the larger more traditional banking behemoths, will continue to be possible under the HSBC umbrella."Helena Di Biase, founder and managing partner at Raising Partners, said: "After an incredibly unsettling weekend for investors and business in Scotland - particularly in sectors such as life sciences and tech - HSBC and the Treasury's announcement will ease some anxiety of a major impact in the UK at least. The bigger issue is how to replace SVB's role in the ecosystem under the stewardship of HSBC - will they operate in the same way or will it be swallowed into HSBC's business as usual practice? The bank was known for its competitive rates on venture debt. If HSBC does not take the same approach, we're missing a vital cog in the tech ecosystem particularly when it comes to venture debt."
SVB imploded and had its assets seized by US regulators on Friday, marking the largest failure of a bank since the 2008 financial crisis. The Bank of England had subsequently said it intended to order the UK subsidiary into insolvency from Sunday night, sparking a scramble to secure a rescue deal before the deadline.
While the intervention from authorities has provided some stability, experts have warned of potential fallout in the coming days. Walid Koudmani, chief market analyst at online investment platform XTB.com, noted: "Markets remain very reactive and susceptible to further developments and could continue to be volatile throughout the week as a major domino effect could cause widespread risk-off moods leading to further losses for stocks and riskier assets."
Michael Moore, director-general of the British Private Equity & Venture Capital Association (BVCA), the industry body representing venture capital investors, which hold thousands of investments in UK tech and science firms, said: "Confidence should return to markets and the affected businesses with an orderly transition and access to the cash frozen over the weekend."