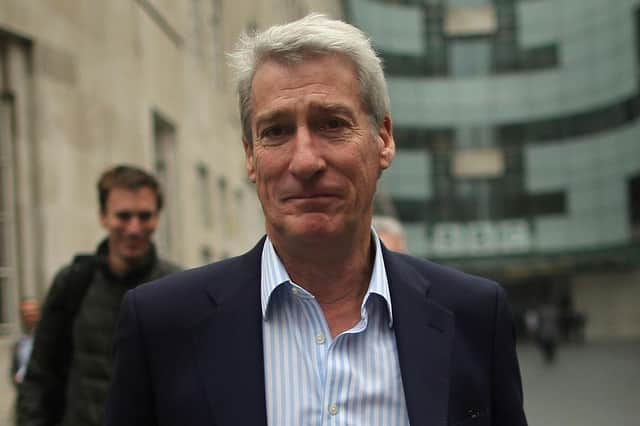 The first episode of University Challenge was aired back in 1962 and, since then, there have only been two quizmasters.
Originally broadcast on ITV, the show was helmed by the legendary Bamber Gascoigne for 913 episodes until 1987 when the show was dropped from the schedules.
The BBC brought the show back in 1994 with political broadcaster Jeremy Paxman asking the questions and he has continued to quiz teams of students ever since.
But, following a diagnosis with Parkinson's Disease, Paxman has announced he's to hang up his question cards and call it a day.
Here's everything you need to know about when he's leaving and who will take over.
When will Jeremy Paxman leave University Challenge?
In ITV documentary, 'Paxman: Putting Up With Parkinson's', the host revealed that he had recorded his last episode of University Challenge on October 15, 2022.
The last programme will be broadcast later this year and will be the final of the 52nd series, currently being broadcast on BBC at 8.30pm each Monday.
Paxman also presented the BBC's flagship politics programme Newsnight for 25 years, before retiring in 2014.
Who will replace Jeremy Paxman?
Jeremy Paxman will be succeeded on University Challenge by journalist and presenter Amol Rajan.
Rajan was appointed as editor of The Independent newspaper from June 2013, serving for a period at editor-at-large when the title became an online-only in 2016.
He then became the BBC's Media Editor from December 2016-January 2023 and has been a presenter on the Today programme on BBC Radio 4 since 2021.
He's a familiar face on television, with multiple appearances on Channel 5's The Wright Stuff and BBC's The One Show, and has stood in for several holidaying BBC radio hosts, including Simon Mayo, Jeremy Vine and Zoe Ball.
Rajan will host his first episode of University Challenge in autumn 2023.
Has a Scottish team ever won University Challenge?
Scottish Universities have only triumphed three times in University Challenge.
The University of St Andrews were the first to achieve the feat in 1982, defeating University College, Oxford, in the final.
The University of Dundee then took the title a year later in 1983, triumphing over Durham University.
The University of Edinburgh are the only Scottish team to have won while the show has been on the BBC – beating St Edmund Hall, Oxford, in the 2019 final.