He'd be determined to kill her and she, being a cop, wouldn't have set out to kill him, so maybe it would be self-defence or, whoops, she'd end up strangling him with her big, bobbly, frumpy scarf semi-accidentally because after all it wasn't Thomas the Tank Engine we were talking about, or Thomas O'Malley the amorous alley cat or Tammy Troot.
No, it was Tommy Lee Bloody Psycho Bampot Royce.
So the Happy Valley finale wrongfooted, just like the Line of Duty finale, which I liked more than most, but I loved this.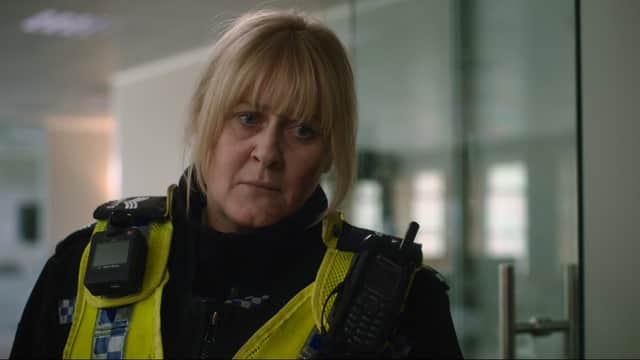 Creator Sally Wainwright resisted the temptation for a Western-style shootout, staying true to West Yorkshire. Halifax rather than Hollywood, the ending began slowly. Royce was holed up – and holed, but you should have seen the other guys – while waiting for TV's greatest-ever female crimebuster, maybe greatest-ever female character.
"Hello?" said Sgt Cawood (Sarah Lancashire), on her last-ever assignment one way or the other. "Hiya," replied Royce (James Norton). They were going to have a conversation. The denouement would eventually catch fire, but I'll come to that.
It was unbelievably tense sitting down to the last-ever episode, nine years after the first. We all wanted Royce's reign of terror to be over, but craved something else – Catherine to make up with her sister. "You bore me," she'd told Clare last week. I couldn't stand the prospect of there being no more gloomy, menopausal banter between them.
There wasn't much humour anywhere as Rob was quizzed about his wife's murder, Ivan was nicked before his wedding and the trio of thugs in the car with Tommy met a gruesome end on the scenic route.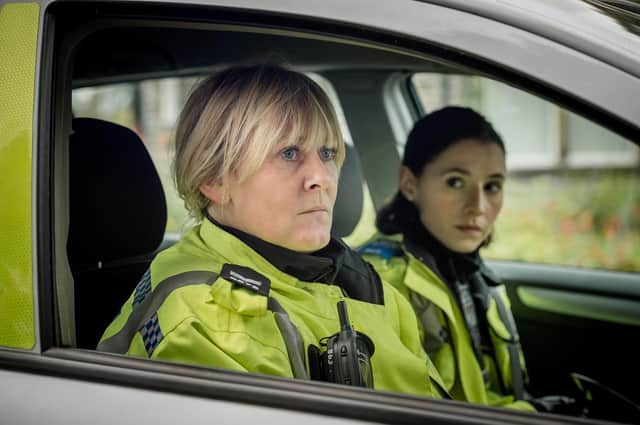 And there was a terrible moment when Catherine seemed satisfied her grandson Ryan wasn't going to turn out like his dreadful dad – "just a happy, well-adjusted, pretty flippin' normal kid" – and I thought, oh no, he's about to get caught in the crossfire.
But he didn't. Catherine was on her way to buying a cake for her leaving do when she got the call confirming Tommy's whereabouts. They traded words, not bullets, shouting over each other and screaming insults – "you've got me wrong, you old b***h" … "you're a f****d-up, frightened, damaged, deluded, nasty little toddler brain in a big man's body".
But Tommy had been trying to overdose before Catherine arrived. And he told her he'd realised she'd given Ryan a "nice life". He wasn't about to kill her. "I forgive you," he said.
Catherine, whose daughter Becky took her own life after being raped by Royce, exploded. But the monster suddenly seeming marginally less monstrous was, however perverse, another demonstration of Happy Valley's humanity, the thing that's made it brilliant.
Tommy set himself alight, Catherine tried to save him. Back at the station there were no speeches. She popped her cap in a cardboard box and walked away. But – hurray! – she got back with Clare and got back her wit, saying of the showdown with her Nemesis: "We had another bit of a tussle. I won, obviously, but I think I might have singed one of your crocheted blankets."