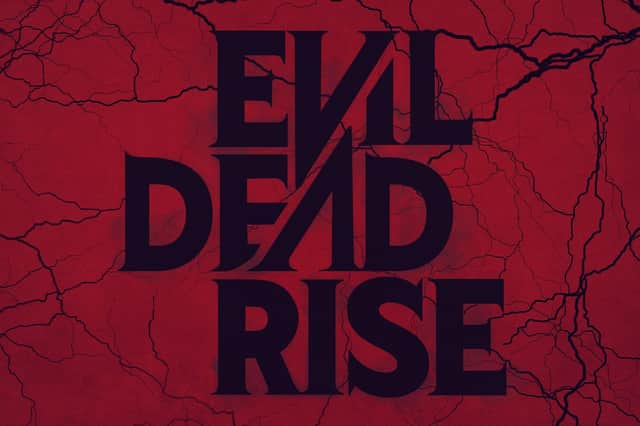 First introduced to horror fanatics in the early 1980s by Sam Raimi, the supernatural gore flick introduced us to the series protagonist Ash (Bruce Campbell), the infamous Book of the Dead and – most terrifying of all - those pesky Deadites.
A decade on from the 2013 Evil Dead reboot, the series is set to take us back to the cabin in the woods and introduce us to the twisted tale of two estranged sisters whose reunion is cut short by the return of the flesh-possessing demons.
As they are thrust into a battle for survival, they must face their biggest nightmares – much like the much-loved Ash did before them – and prevail.
Its return is sure to spark huge interest from horror fans, many of them still reeling from the loss of the new cancelled Netflix series Ash vs Evil Dead, which had a built a horde of adoring fans prior to its premature ending.
Who is in the Evil Dead Rise cast? Will Bruce Campbell be in Evil Dead rise?
Taking on the lead role of the two sisters will be Alyssa Sutherland (The Devil Wears Prade) as Ellie and Lily Sullivan (Mental) as Beth.
Other cast members confirmed to take part in the movie are Morgan Davies, Nell Fisher, Gabrielle Echols, Jayden Daniels, Billy Reynolds-McCarthy and Tai Wano.
However, it appears the iconic face of Bruce Campbell, who usually stars as Ash in the Evil Dead films and TV series, will not feature in film – which is certain to upset fans of the horror franchise.
Back in 2017, Campbell has expressed doubts in a fourth Evil Dead movie and added, during a panel at Fan Expo Canada, that he believes the only successful future for the Evil Dead would be via a premium cable network, such as Ash vs Evil Dead and its appearance on Starz.
However since then Robert G. Tapert has been installed as producer, though it is now confirmed Raimi and Campbell served as executive producers under their Ghost House Pictures banner.
Evil Dead Rise running time and age rating
Those of you hoping for a longer run time than the Evil Dead reboot in 2013 will be pleased with confirmation the film clocks in at exactly two hours.
The BBFC has yet to hand Evil Dead Rise a confirmed age rating, though the trailer has been handed a 15 rating.
Evil Dead Rise UK release date
The film was originally set for a streaming-only release on HBO Max, but was moved to a theatrical release in August 2022 as part of a restructuring plan for film distribution at Warner Bros.
The good news? Fans of the Evil Dead won't have too much longer to wait, with Evil Dead Rise scheduled to be released in UK cinemas on April 21, 2023.