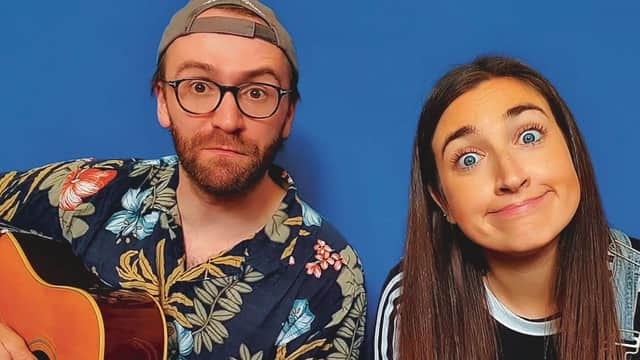 IT SEEMS a lifetime ago, rather than just five months, that I had a sneak preview of what the Edinburgh International Festival was planning for this year. It seems strange now to recall director Fergus Linehan's parting words after racing through his programme: "I can't believe you didn't even ask me about coronavirus."
Ever since then, there has been uncertainty and confusion over whether Edinburgh would have any festivals, and what form they would take. The festivals themselves have struggled to explain whether they are on, off, or taking place in an alternative reality.
Only now are things starting to take shape, although you'll have to wait until Monday to see what Mr Linehan and his team have come up with.
But Edinburgh's site-specific Fringe theatre specialists Grid Iron deserve a prize for being quickest out of the blocks with an announcement of a show within three hours of news that live events will, fingers crossed, resume on 24 August.
I rushed a story online – only to receive my first complaint of the festival from Grid Iron, insisting it wasn't really a Fringe show as the Fringe isn't on, even though it has had been in development as a Fringe show for more than two years, and has been timed to coincide with the Fringe, which is back on in an alternative online universe. The mind-scrambling conversation was brought to a halt when asked whether Grid Iron really did not want the show, called Doppler, to be featured in any Fringe or festival-related media coverage, even though it may end up as the only live theatre event in town.
THE Fringe Makers project is bringing together fundraising campaigns to help venues, producers and artists bounce back from this year's cancellation.
Just the Tonic undoubtedly scored the early PR coup of the Fringe by persuading Ricky Gervais to record a video message of support.
But hats off to Gilded Balloon act Just These Please – whose dark ditty dedicated to how Edinburgh's bus drivers manage to survive the festival featured in this slot last year – for penning a musical tribute to the venue, set to the lyrics of 1980s chart-topper 99 Red Balloons: "You know when you laugh at stuff that's funny, well making that costs lots of money, get just one less takeaway and give that cash to the Gilded Balloon today."
KUDOS to quick-off-the-mark New Yorker and Fringe regular Peter Michael Marino, the first performer to get in touch after reading about The Scotsman's festival plans, to alert me to the fact he will be beaming up from his Manhattan apartment to perform a new online children's comedy show has been developing.
I'm rethinking all my grumbles about lockdown life in Edinburgh after Marino told me how he was doing: "Things are… well, weird. I mean, I'm in America which is THE global hotspot, and I'm in NYC which was THE American hotspot."