Book review: The Big Con, by Tony Sales
In his new memoir, Britain's most famous fraudster explains how he conned as much as £30 million out of banks and shops – and why he is now working for the government. Review by Emma Newlands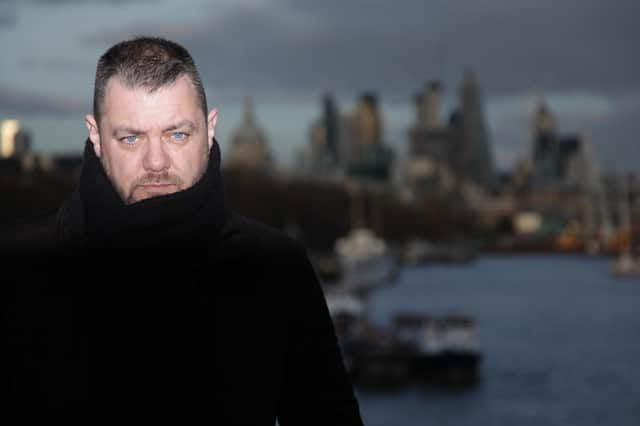 Tony Sales
It's a compelling proposition – a tale of redemption about a hardened criminal who moved to the right side of the tracks, peppered with the kind of high-octane crime sprees and ne'er-do-well supporting characters that director Guy Ritchie has built a career on.
"As the head of a crime syndicate and working alone, I robbed everyone, from banks to jewellers. I cleared out entire shopping centres and high streets with my team. And I ripped off plenty of other criminals too."
These are the opening lines of the new book from Tony Sales, who has been dubbed Britain's biggest fraudster and who is said to be responsible for defrauding up to £30 million from banks and shops. However the total cost – or "damage" as it is known in the trade – to the corporations and finance firms "whacked" by "the Southerner with more front than Southend" is thought to be nearer £50m.
Now, however, Sales has gone straight, working for the government and major financial institutions, advising on how to prevent fraud.
In this unvarnished, fast-paced memoir he looks back over a life of crime that started early in his childhood and gradually escalated – at one point he even claims to have tried to fraudulently get himself an £890,000 yacht.
He also has the insight to realise that his turbulent childhood and lack of suitable guidance paved the way for his journey down the wrong path – and he asks, rightly, how youngsters who have suffered trauma are supposed to get on and stay on the straight and narrow.
The book also begs the question of how to harness talent and motivation – in his case a talent for fraud, which earned him (until he got caught, at least) the nickname "Sales never fails" – to help, not hinder society.
Sales managed to create a highly sophisticated criminal operation but – and this is not to excuse his behaviour – greed-fuelled capitalism, the proliferation of "approve now, ask questions later" credit and retailers pushing ever-more dazzling consumer goods provided him with much low-hanging fruit.
I've read both The Wolf of Wall Street and Catching The Wolf of Wall Street by Jordan Belfort, and there is definite overlap between the criminals done good from opposite sides of the Atlantic: fast cars, drugs, exotic holidays are just some of the things they have in common. There's a case to be made that their crimes are being glamorised, although few could argue that this book doesn't make for page-turning reading.
Apparently efforts are under way to get Sales' life story off the page and onto the screen – and the movie version should be worth a watch. But this engaging memoir will prove a hard act to follow.
The Big Con: How I stole £30 million and got away with it by Tony Sales is published by Mirror Books, 306pp, £8.99.
A message from the Editor:
Thank you for reading this article. We're more reliant on your support than ever as the shift in consumer habits brought about by coronavirus impacts our advertisers.
Joy Yates, Editorial Director