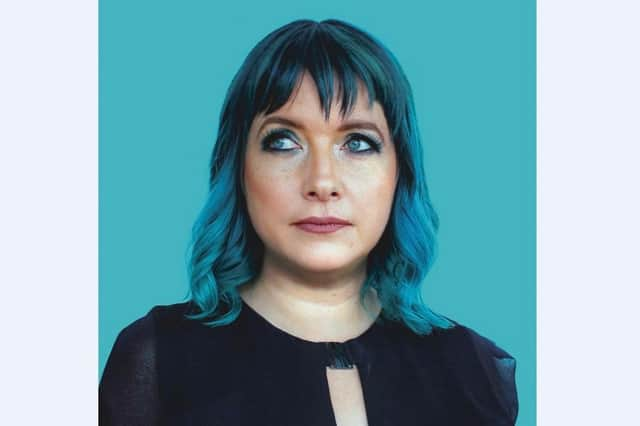 Lauren Beukes
Lauren Beukes is one of the most innovative and provocative writers on the contemporary scene. The Shining Girls grafted time-travelling horror to an unflinching analysis of the structural nature of misogyny: imagine Stephen King spliced with Andrea Dworkin. Her new novel, Afterland, could not be more timely or terrifying. My proof copy has a grab-quote that would do as an elevator pitch for a movie – "Sometimes, a bad mother is exactly what you need to be".
Said bad mother is Cole. She is living in a post-apocalyptic America, which has been devastated by a virus that has killed of 99 per cent of all men. Prescient enough already. It opens with her fleeing the Lewis-McChord "Male Protection Facility" where her child has been quarantined. The escape meant that she also bludgeoned her own sister. The child is Mila, but is actually Miles: as one of the very few living males, Cole disguises him as a girl. So we have pandemic, involuntary incarceration and gender identity, and that's just for starters. The novel takes the classic trope of the road movie, but also has the more-than-vengeful sister Billie tracking them down for a singularly ghastly reason.
The novel shuffles between the perspectives of Cole, Miles and Billie, with interludes that fill in the backstory of what happened to all the men. As Cole and Miles try to reach safety they encounter the usual gun-toting hold-outs, a hippy anarchist commune, a still-functional casino and in the novel's most daring twist, nuns. To be precise, the sisters of the Church of All Sorrows. If you think these nuns are going to be theocratic harridans in the vein of Margaret Atwood's The Handmaid's Tale, you will be in for a surprise. Although they do have a nice line in ritual humiliation, they are also beacons of repentance, forgiveness and hope. In addition they can kick ass. I also loved the fact that one of their hymns in a rewrite of A-Ha's Take On Me, with the lyrics "I know just what / I'm to say / Sorry every single day". That displays the strange mixture of whimsy and awfulness which has been in all of Beukes' novels.
Although it is less supernatural or fantastical than her previous novels, it is still speculative. Miles/Mila has a recurring anxiety about a creature he calls "Cancer Fingers" – "who is not real. He understands that. It's anxiety, like his stomach cramps". The sinister cabal which Billie has aligned herself to want Miles since he is both, being immune, a commodity and a rarity. Afterland deals very sensitively with his cusp of puberty: he is understandably confused, and yet can be milked in more than one sense by the nefarious. The satirical undertones are there throughout – in a camp ("because it wasn't kids in cages, it wasn't American concentration camps," Cole thinks) she has to run through all the ailments her family has had to see if angina, aneurysm, type one diabetes, Alzheimer's, sickle cell, depression – "you feel the world too much" – might have contributed to Miles being a miracle child.
The manner in which the ideas of gender are interrogated is done with love. At one point, Cole watches her sleeping child and thinks "Beautiful boy. No, beautiful girl. Girl", as she reinforces her lie. As Miles tries to cope with both his mother disguising him and his aunt dropping hints about his potential, he has a fine interior monologue about how awful this all is. "His penis would have responded like an idiot puppy", and later "the dumb puppy in his pants". Miles is not a toxic male, but he is uncertain about masculinity. In this ambiguity is a kind of redemption.
The big ideas work because the form is whizz-bang, bam-bam. It rattles along at breakneck speed, appropriately enough for a novel about people on the run. Beukes' gift is to write page turning books that have serious political themes. Afterland manages the tricky balance of being direct and discrete at one and the same time. It is also two books – one a series of near-misses and a dreadful nemesis; the other a sly exposure of inequalities. In some ways it is even more daring than The Shining Girls, in that things are not so great when the women are in charge.
Beukes is one of the few authors who don't take the form for granted. There has always been a tension in her work, a kind of "Can I really get away with this?" Well, she can. I would never have expected this to be on the Booker longlist this year – too grungy and dirty and genre – but it ought to be read by many people. It is an excellent example of the prophetic nature of speculative fiction. Sooner or later the apocalypse is going to happen and it might be the mothers, not the patriarchs, that help us survive.
Afterland, by Lauren Beukes, Michael Joseph, £16.99
A message from the Editor:
Thank you for reading this story on our website. While I have your attention, I also have an important request to make of you.
The dramatic events of 2020 are having a major impact on many of our advertisers - and consequently the revenue we receive. We are now more reliant than ever on you taking out a digital subscription to support our journalism.